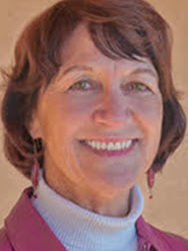 By Mary McPhail Gray
Board Chair
Thursday, August 15th—the first day of the school year 2019–,2020!  The buses are rolling, the teachers are finishing last minute tasks, the schools are shining clean and the administrators stand ready to meet, greet and solve unexpected problems.  Excitement is in the air as the village starts the tasks of supporting our education system.
In homes, students are excited and nervous, and parents are hurrying to prepare them with needed supplies and encouragement as the family schedule changes.  Plans are finalized for transportation and after school activities.
For all students—the new school year brings change—new teachers and friends—new academic challenges.  For some students change is exciting and rewarding, and for many, change brings anxiety and stress.  Will they feel comfortable in new classes? Will they be with their friends?  Will they find new friends?  What if someone bullies them?  Who will be there to help?  Will the classwork be too hard? [Read more…] about Taos Behavioral Health Ready to Support You as School Opens!