The TBH Board is responsible for providing overall agency leadership and direction. We are a group of eight Taos residents who see this work as a privilege to serve our community.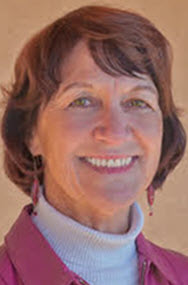 Mary McPhail Gray, Ph.D, TBH Board Chair
Mary McPhail Gray is the Chair of the TBH Board and has been a board member for five years. She has been visiting Taos since 1987 until she could afford to move here full time in 2012. Mary has had a 40-year career in human services; the Peace Corps; cooperative extension, Head Start, community mental health, and as a faculty member and administrator in higher education and the federal government. She has a strong commitment to interfaith/intercultural work. Her doctorate is from Michigan State University in family systems and special education, and she is delighted to be working again at a level where the real work happens. Mary is an avid golfer, dancer, opera lover, and cello player. Her daughter and family live in New York City, and her son and family are in Austin, Texas.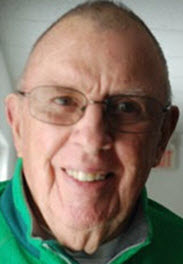 Richard (Dick) Watkins, Treasurer
Dick Watkins is a retired Navy captain with 30 years in the Navy, 19 years in National Labs, and five years consulting on topics related to the environment, safety, health and facility operation.  He and his wife Deb have lived many places in the US and overseas. In 1982 they bought property in Taos and visited frequently until they moved here in 2004 from Idaho Falls, Idaho. They have a son who is a Navy captain and two grandsons aged 18 and 21. Dick is a golf enthusiast, and he is heavily involved in the youth of Taos and in church work at Our Lady of Guadalupe.  He holds a bachelor's degree in chemistry from Bates College and a master's degree in chemistry from the Naval Postgraduate School.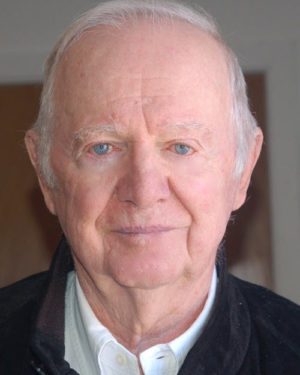 George Geczy
George Geczy joined the board in February 2018.  He had a stellar career in the United States Army, serving as troop commander at the platoon, company, battalion, and brigade levels.  He served twice at the Pentagon—first in the individual training domain as the volunteer force was created and then as the Deputy Director of Human Resource Development.  In the latter position, he supervised disciplinary issues including drug and other substance abuse and sexual abuse.  He also served in recruitment at critical times for troop build-up.  Upon retirement, he was with a consulting group attached to the Army War College and later joined Anderson Consulting, stationed in Europe. He is particularly concerned about how the proliferation of military style weapons has rendered our country without moral leadership on this issue and created trauma and fear in our youth. George is still an avid skier. He and his wife have spent winters in Taos for many years and are now located here full time.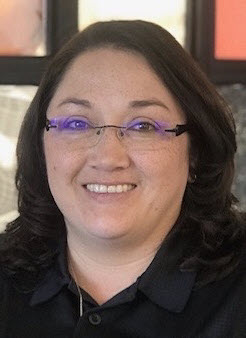 Patricia Gonzales, MA
Patricia Gonzales is Director of Student Affairs at UNM-Taos.  A native New Mexican, Patricia has worked in administration at the local campus for the past 21 years. Much of her work has dealt with financial and academic advisement, student discipline and confidential records and services, and implementing the varied programs of the department. In this role, she oversees enrollment, class scheduling, hiring and supervision of staff, and ensuring compliance with all state and federal regulations. A strong advocate for students, Patricia was instrumental in arranging for TBH to maintain a clinical office on campus in order to provide services for students and staff. Her husband is an elementary teacher, and they are active supporters of their three sons' sports events.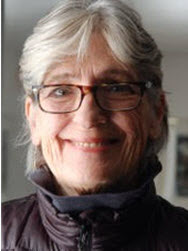 Gail Hewlett
Gail Hewlett has worked as a researcher, writer, and project developer in academia and in the arts for 30 years. Her background in both science and art yields a unique perspective to address the challenges facing today's nonprofits. Gail is currently a Communication Specialist at Dr. Andrew Weil's University of Arizona Center for Integrative Medicine. She is a 15-year resident of Taos.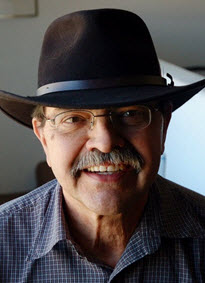 Michael "Smokey" Martinez
Michael "Smokey" Martinez was raised in Taos and was a center on the Central Catholic High State Championship basketball team of 1967. After serving in the military as a survey engineer, he attended college at Highlands University where he received a B.A. in art and history and an M.A. in studio art. He then taught school in Questa (for 2 Years) and in Taos for 28 years—in both art and history. After retirement, he started the education program at Millicent Rogers Museum and worked there for 4 1/2 years. Most recently, he worked for the US Census bureau on the national household survey. Smokey is married to Barbara, a retired attorney with whom he enjoys travel—especially in their camper. He loves to garden and has two great dogs who organize his hiking daily. He has three daughters—Michele, Jennifer and Olivia, who live in Albuquerque—and a stepdaughter, Ann. He also has six grandchildren.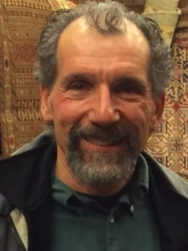 Harold Perl, Ph.D
Harold Perl, a clinical and community psychologist, joined the Board in September 2018. He retired from a public service career at the National Institutes of Health (NIH), the US Government's principal agency for biomedical and psychological research, where he held leadership positions at both the National Institute on Drug Abuse (NIDA) and the National Institute on Alcohol Abuse and Alcoholism (NIAAA). At NIH, Harold worked to develop, manage and oversee scientific research programs that targeted the prevention and treatment of drug and alcohol abuse/addiction, the dissemination and implementation of effective practices, and other critical public health issues. He also maintained an independent clinical psychology practice in Maryland. He has authored more than twenty-five research publications and organized and presented at numerous national and international conferences and workshops. Born and raised in New York City, Harold earned his bachelor's degree from the University of Rochester and his master's and PhD degrees from the University of Maryland. He has been visiting Taos for more than 20 years — attracted by its amazing outdoor sports opportunities, vibrant art scene, and the dynamic interplay of diverse cultures here. An avid skier and bicyclist, he spends as many hours as he can on two skis or two wheels. He loves to meet people all over the world and has logged many miles in travel, including a 13,000-mile solo motorcycle journey across the US and Canada. He has been a full-time resident of Arroyo Seco since 2015.