This full-page ad appeared in the Taos News on November 15, 2018: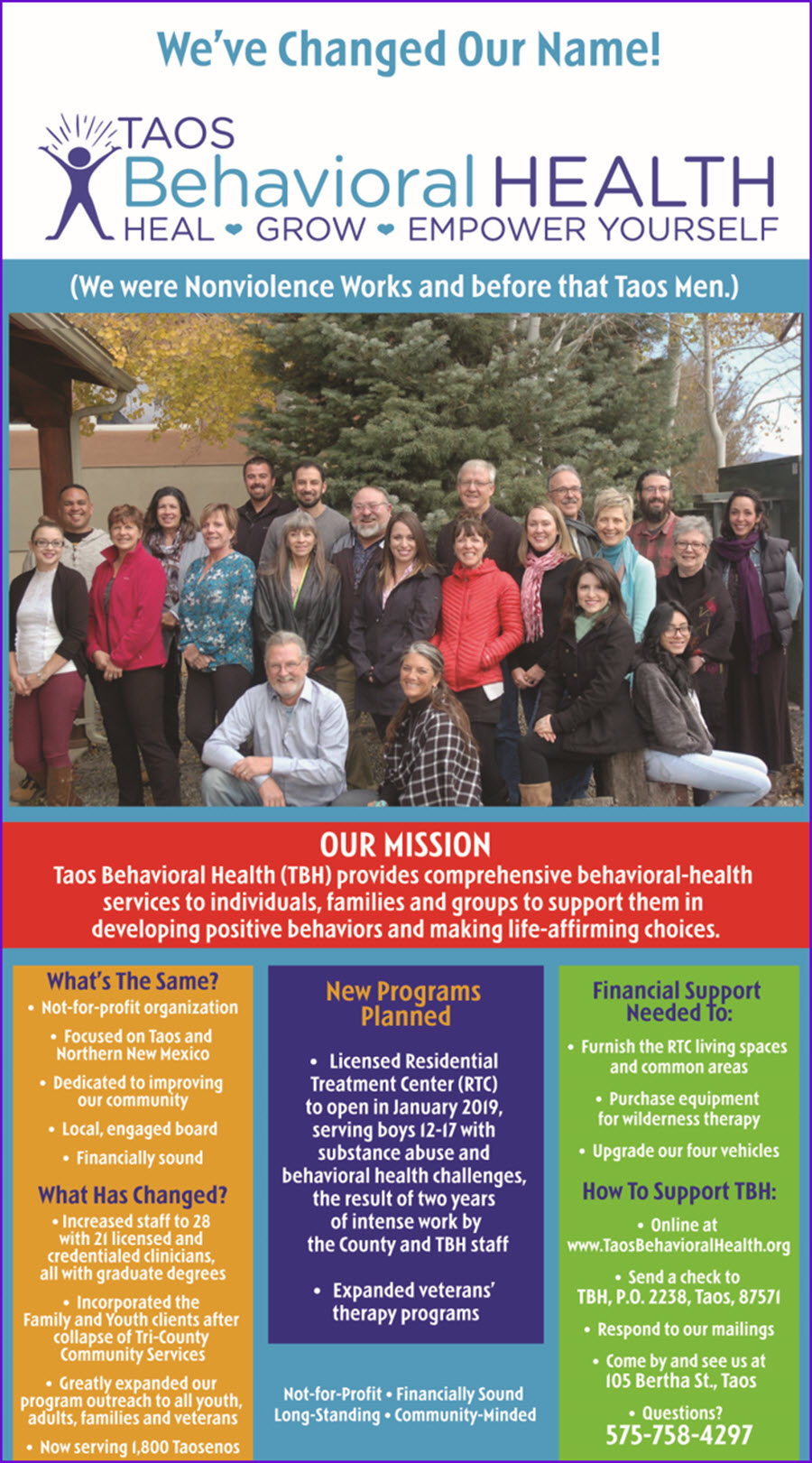 Thanks to all the Tasoseños who came to NVW's garage sale on Saturday to Help Us Help Taos. We are grateful for the hard work of NVW staff members Simon Perez, Steve Moser, Lisa Stern, and Sadie Quintanilla, and Board members Mary McPhail Gray, Larry Apodaca, Dick Watkins, Roger Archuleta, Lucie Hartley-Urquhart, and Smokey Martinez.
Special kudos go to Sadie Quintanilla who worked longer and harder than anyone to make the garage sale a resounding success!
Dear Donor,
Happy New Year!  We want to begin 2017 by thanking you for your support of Nonviolence Works last year, and by sharing some of our accomplishments that your generosity helped make possible.
Familia y Mundo (FYM), our after-school and summer therapeutic program that provides individual and group counseling, served 120 youth during 2016.  Now in its fifth year, and housed at Ranchos Elementary School through a cooperative arrangement with the Taos Municipal Schools, it provides youth with support and the opportunity to practice social and emotional skills in a safe environment. [Read more…] about Letter to Donors