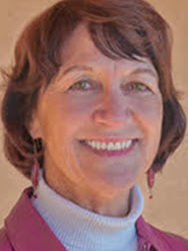 By Mary McPhail Gray
Board Chair
Thursday, August 15th—the first day of the school year 2019–,2020!  The buses are rolling, the teachers are finishing last minute tasks, the schools are shining clean and the administrators stand ready to meet, greet and solve unexpected problems.  Excitement is in the air as the village starts the tasks of supporting our education system.
In homes, students are excited and nervous, and parents are hurrying to prepare them with needed supplies and encouragement as the family schedule changes.  Plans are finalized for transportation and after school activities.
For all students—the new school year brings change—new teachers and friends—new academic challenges.  For some students change is exciting and rewarding, and for many, change brings anxiety and stress.  Will they feel comfortable in new classes? Will they be with their friends?  Will they find new friends?  What if someone bullies them?  Who will be there to help?  Will the classwork be too hard?
Taos Behavioral Health has the largest group of licensed and credentialed behavioral health professionals in northern New Mexico and seventy percent of our work is with youth.  As the school year begins, we have finalized assignments of our therapeutic staff to all Taos schools and some of the Charter Schools.  Agreements are being finished to identify space in each school where individual and group counseling can be offered, and the referral processes are clarified.
Families and teachers will find that the TBH programs are led by familiar faces.  Administered by CEO Simon Torrez and Clinical Director Eric Mares, the four main program directors are all returning to the positions they held during last year.  Sadie Quintanilla leads the middle and high school programs and can be reached at s.quintanilla@taosbehavioralhealth.org.
The Family Center and Enos Garcia Programs are led by Katia Torrelli-Delgado whose email is k.torrellidelgado@taosbehavioralhealth.org.
Ranchos Elementary School and Familia Y Mundo programs are directed by Erin Clack whose address is e.clack@taosbehavioralhealth.org.
A total of twenty-three clinicians and interns work in these programs with some assigned to more than one.  TBH is starting the year with four Master's level interns and four Community Coordinated Support Service (CCSS) professionals.  Additional staff and interns are still being recruited.
TBH has a robust Outpatient Treatment Program led by Linda Sanders who can be reached at  l.sanders@taosbehavioralhealth.org. Included in this service is treatment for adults, parents, families and veterans.  A walk-in clinic is available on Thursdays for new clients who wish to be seen asap.  The OTP staff includes thirteen clinicians.  Parents who want support in helping a child cope with the challenges of the school environment are welcome to come in on Thursdays or to call for an appointment at the main agency number:  575-758-4297.
As students start the new year—parents and teachers and counselors and friends can be supportive to them in many ways.  Reach out, listen to them, ask them:  What are you excited about . . . worried about?  Can we make a plan to help you with that worry?  Ask them how their day went and just be there—be present– be caring.  It is the connecting relationship we all need.
TBH clinicians work with school anxiety and stress, as well ongoing issues of divorce, death of a family member, emotional abuse, verbal abuse, homelessness, poverty, witnessing domestic violence, incarcerated parents, grandparents raising grandchildren, CYFD investigations, adoptions, fetal alcohol syndrome. and suicidality.
TBH is here in the schools and at our offices for all your behavioral health questions, challenges and goals.  We are at 105 Bertha in Taos, 575-758=4297 and taosbehavioralhealth.org. Count on us!
 Taos Behavioral Health has the largest licensed and credentialed behavioral health staff in northern New Mexico.  575-758-04297 or Taosbehavioralhealth.org
Mary McPhail Gray is the board chair of TBH and can be reached at mcphailconsulting@gmail.com or 575-779-3126.