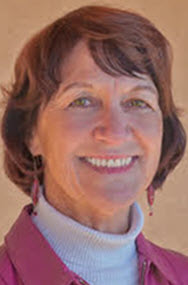 By Mary McPhail Gray
NVW Board Chair
"When we take them out in the wilderness, I have seen them recognize their own strengths —  and see new possibilities for their life" stated Jacquie Arcand, one of four employees at Nonviolence Works with experience in Wilderness Therapy. Since the approval last week from the state Children, Youth and Families Department to move ahead with the plans to implement the Residential Treatment Center for adolescent boys — exciting planning is underway at NVW.
The new program will be housed in the building that was formerly the Juvenile Detention Facility and will present a new visionary model of treatment. Approximately half of the residents' time will be spent indoors completing academic requirements coordinated with the Taos School District as well as group and individual counseling. A good portion of their days will also be spent outside where the power, beauty and challenge of the wilderness will be a healing partner. All four of the NVW clinicians trained in Wilderness Therapy have seen the power of this program to transform lives.  Both "hard skills" such as starting fires from scratch, cleaning up, taking care of camping equipment and "soft skills" such as communication, teamwork, leadership and expressing emotion will be taught.
Besides taking the residents out of their familiar environments for Wilderness Therapy, the staff will incorporate curriculum that has been developed by NVW — such as NAC, our Nonviolence Awareness Class.  Seven Challenges — a research validated curriculum for Substance Abuse Prevention — will be implemented as well as a stage model of growth developed by two of the interns at NVW.  The stage model is based on the Native American Medicine Wheel and uses the Four Directions to lead clients through learning and into a fresh start in life.
A further enrichment of the program will be coordination with Taos County to engage in Service Learning — participating in projects that give back to the community as well as earning academic credits.
Lieutenant Andrew Montoya of the County Detention Department and CEO Simon Torrez of NVW have been working with their staffs and county and state officials for eighteen months to realize this dream. Now the challenges of hiring, training and screening referrals will begin.
This new program will bring at least 15 new jobs to Taos, and applications are being accepted at Nonviolence Works at 575-758-4297 or www.nonviolenceworks.us. We are hiring clinicians and residential assistants (RAs) to fill out a 24-hour staffing pattern. Hiring will be done in November, training in December, and the first clients will arrive early in January.
Referred clients are expected to be in treatment for 90–120 days. Diagnoses will usually include dual-diagnoses (concurrent behavioral health and substance abuse problems). Clients referred must already be clean of active substance abuse; detox will not be provided at the center.
Transforming the Juvenile Detention Facility into a welcoming therapeutic environment will take creativity, construction, and donations from a caring community. We will be posting a list of the items needed to furnish the common space and clinicians' offices, purchase food service and camping equipment and supplies for cleaning, first aid, etc. Donors may be interested in funding a particular need, such as linens for all rooms in the 18-bed facility. Stay tuned to our website and ads/articles in the Taos News.
The NVW staff believes that this program is creative and visionary — refining the model means that it can be shared with many other communities. We expect the clients to be challenged — to learn — but to also have fun.  We look forward to new hires and new partnerships.  Please join our excitement!
Nonviolence Works has the largest credential and licensed behavioral health staff in northern New Mexico. Reach us by calling 575-758-4297 or visiting the web site at www.nonviolenceworks.us
Mary McPhail Gray is the board chair of NVW and can be reached at 575-779-3126 or mcphailconsulting@gmail.com.