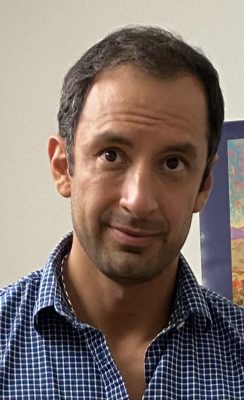 Taos is a beautiful multicultural town with a wonderful Spanish-speaking community. This wonderful community needs sensitive and skilled behavioral support due to realistic barriers and challenges. The process of adjusting to a new culture or country can be complicated and stressful depending on the intensity and frequency of barriers or challenges the people could be dealing with.
Cultural Challenges
Potential outcomes of the process of acculturation can be related to psychological concerns reflected in different areas of life.  For instance, emotional upheaval, symptoms of depression and anxiety, irritability, the process of grieving, family negative relationships and communication can create specific problems in functioning and well-being. Rodrigues et al. (2015) also mentioned that individuals of different generations who undergo the acculturation process could have different connections with their host and heritage cultures, beliefs, and traditions. Therefore, the different generations may not understand or approve of each other's behavior.
Distressing Patterns
 Moreover, intercultural interaction can result in "acculturative stress", which is stressful confusion resulting from challenges like a switch in one's perceptions, learning a new language, disparities between family members, differences in the meaning of social support, and environmental and historical context. Serious negative behavioral patterns resulting from these stressors have been recognized in clients seen by Taos Behavioral Health (TBH). Therefore, in the last several years, TBH has developed a bilingual program that responds to family members that are struggling with communication within the family, understanding the academic and community systems and responsibilities, and difficulties healing emotionally and/or behaviorally.
Seeds and Roots
This program is called "Semillas y Raices" ("Seeds and Roots"). It is based on the integration between clinical therapy and community support, providing services in the schools, community, and TBH offices to children, adolescents, adults, and families. The goals of the bi-lingual staff are to assist clients in stress reduction which can increase while facing different needs, barriers, and challenges in this unique town. Referrals can be made by calling TBH at 575-758-4297 or coming by the offices at 105 Bertha in Taos.  Intake can be completed in Spanish or English.
En español
Taos es una hermosa ciudad multicultural con una maravillosa comunidad de habla hispana. Aunque es una comunidad hermosa, también necesita apoyo debido a varias barreras y desafíos. El proceso de aculturación implica adaptarse a una nueva cultura o país, lo cual puede ser complicado y estresante dependiendo de la intensidad y frecuencia de las barreras o desafíos que las personas puedan estar enfrentando. Los resultados potenciales de estar en el proceso de aculturación pueden estar relacionados con estrés psicológico reflejado en diferentes ámbitos. Por ejemplo, la desregulación emocional, los síntomas de depresión y ansiedad, la irritabilidad, el proceso de duelo, la dinámica familiar y la comunicación pueden estar relacionados con deficiencias en el funcionamiento y el bienestar. Rodríguez et al. (2015) también mencionaron que los individuos de diferentes generaciones que pasan por el proceso de aculturación podrían tener una conexión diferente con sus culturas, creencias y tradiciones. Además, la interacción intercultural puede aumentar el estrés aculturativo, que es un estado alterado como resultado de diferentes desafíos como cambios en las percepciones de uno mismo, aprender un nuevo idioma, disparidades entre los miembros de la familia, diferencias en el significado del apoyo social, y el contexto histórico y ambiental. Por lo tanto, en los últimos años, Taos Behavioral Health ha estado fortaleciendo un programa que se enfatiza en las familias hispanohablantes y bilingües que podrían tener dificultades con la comunicación entre los miembros de la familia, la comprensión del sistema académico y de responsabilidades, y las dificultades para sanar emocional y/o conductualmente. Este programa se llama "Semillas y Raíces". Se basa en la integración entre la terapia clínica y el apoyo social comunitario, brindando servicios en las escuelas, la comunidad y el consultorio a niños, adolescentes, adultos y familias para regular y reducir el estrés aculturativo que se puede reflejar frente a diferentes necesidades, barreras y desafíos en esta ciudad única.
____________________________
Bruno Nora – LPCC, PsyD learner
Director of Taos Behavioral Health
References
Rodriguez, N. Flores, T., Flores, R.T., Myers, H.F. & Vriesema, C.C. (2015). Validation of the Multidimensional Acculturative Stress Inventory on Adolescents of Mexican Origin. Psychological Assessments. 27(4), 1438-1451. http://dx.doi.org/10.1037/pas0000125.