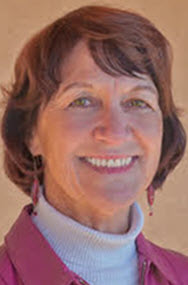 By Mary McPhail Gray
Board Chair
The lazy freedoms of summer days present critical challenges for youth and families in Taos.   Once school is out the  supportive social structure and activities often  disappear and youth are "left with finding something to do" comments Angela Romero, TBH clinician who works at Taos High School.
Families are challenged by the current school schedule—with a long summer break—and few organized offerings that are accessible by location and are affordable.  It is a reality that many families work 2-3 jobs to support their basic needs.  "Many youth are unsupervised in the summer weeks and get into trouble and fall behind academically" states Sadie Quintanilla, TBH Director of School Programs. 
Romero began working at TBH in February of 2019 and feels strongly that her knowledge of the community helps her in understanding how to support Taos students. A native Taoseno, Romero has a B.S. degree in criminal justice from New Mexico State University.  Reflecting on her passion for making a difference in her home community, Romero completed a Master of Social Work with a Clinical Concentration at New Mexico Highlands University.  She worked in Child Protective Services at the Children, Youth and Families Department and then was a social worker at Vista Grande High School.  She emphasized that her greatest interest and  skills are in working with adolescents and young adults.
At the high school,  Romero states that teachers have been very supportive in facilitating her individual work with students.  She believes youth have so much potential and she has the opportunity to help them strengthen their life skills and set goals for the future.  Using Mindfulness practices and Cognitive Behavioral Therapy, she helps them learn to regulate their own behavior.  Empowering  them strengthens their advocacy skills  for themselves and their  educational needs. Discussions regarding post-secondary plans occur often to encourage students to be goal oriented.
As an example of her work, she mentions helping a youth approach a teacher to discuss her academic needs.  "Do you know what you will say?  Are you feeling comfortable in doing this?  How can I help you be become more comfortable?"  She has seen great success with this approach.
Both Quintanilla and Romero believe that Taos youth need a year-round school schedule to ensure better social and academic progress.  Such a schedule will also allow agencies such as TBH to offer structured  support during the breaks.
The two clinicians  have designed Summer Therapeutic Teen Groups that respond to some of this need.  Starting May 28 at the TBH portable unit at Taos High School, Middle School Students will meet on Mondays and Wednesdays and High School Students on Tuesdays and Thursdays.  The sessions are from 11 a.m.  to 3 p.m. and provide youth-focused activities with therapeutic support.
Students will practice relationship skills in an emotionally safe environment through a variety of activities such as visits to Meow Wolf, community outings and enrichment, physical fitness, swimming and wilderness hikes—using the rich choices available in our community.  In addition, cooking  and preparing meals will contribute to critical life skills.
The Teen Groups are free of charge to students with Medicaid or private insurance. Transportation to the outings and meals are provided.  You can call Quintanilla directly at 575-779-1214 or contact the TBH office at 575-758-4297.
One of the reasons Romero likes working at TBH is the network of relationships with other agencies that emphasize the community responsibility to support our youth.   Let's an encourage the community to advocate for a year-round schedule.  Our youth and families both need it!
Taos Behavioral Health has the largest licensed and credentialed  behavioral health staff   in Northern New Mexico.  Contact us at www.taosbehavioralhealth.org, 575-758-4297 or a 105 Bertha St. in Taos. 
Mary McPhail Gray is the Board Chair of TBH and can be reached at 575-779-3126 or mcphailconsulting@gmail.com.