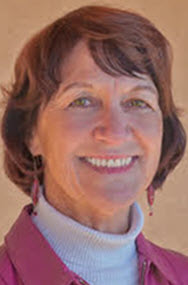 By Mary McPhail Gray
NVW Board Chair
School begins — an exciting and challenging season of the year!  As August 10th arrived, students and parents were dealing with the annual change in schedules and activities from summer to an academic year.
For many students, the year-opening is stressful — new teachers, new fellow students — new expectations that are not all clear.  Nonviolence Works clinicians are stationed in schools across the district — ready to provide support through individual counseling appropriate to whatever issue a student might present and to provide group counseling around common themes.
The services of NVW are particularly critical at a time when a significant partner in behavioral health services — TriCounty Behavioral Health Services — is closing its doors on August 31 but moving to immediately transfer clients.  Family members who have relied on TriCounty services in Taos, Raton or Clayton may feel the stress of uncertainty about how their behavioral health and substance abuse treatment services will be met.
Nonviolence Works administrators are communicating actively with TriCounty personnel to make appropriate plans to cover some services.  In the meantime, we recognize that this is a community loss, and the stress will be felt throughout the community.  Collaboration and wise planning with other organizations must meet this challenge.
The NVW clinicians who are assigned to Taos schools are ready to accept students and their families who present any kind of behavioral health need.  The staff is experienced and licensed and already know the schools well. At Taos High School, Sadie Quintanilla and Paula Solfest will return full time to provide services.
At the middle school, long-time experienced clinician Gus Gonzalez will be joined by intern Bryan Salazar who knows the community well and has 15 years' experience working with children, youth and family state agencies in Taos.
Beatrice Miera-Medina will provide therapeutic services at Arroyos del Norte Elementary, Anansi Charter, and Taos International Charter schools. Miera will also be the lead clinician for counseling services provided at UNM-Taos on a weekly basis.
NVW will offer a new Friday day program to Questa and Red River area students at Questa Community Center. Clients will increase social and emotional learning in a therapeutic setting. They will have access to homework time, library, swimming, skating, bowling, and other area recreational resources and field trips as weather permits. Parental permission is required, due to travel and transportation. Space is limited; call NVW at 575-758-4297 for more information.
At Ranchos Elementary, clinician Erin Clack will be full time — providing in-school therapy for emotional and behavioral issues in individual or group settings.  Clack is also the coordinator for the NVW Familia y Mundo (FyM) therapeutic after-school program located at Ranchos Elementary. FyM provides a therapeutic safe environment to work with students on life skills of social development, coping with stress, appropriate emotional expression and control, and homework success. In this group setting, peer relationships are strengthened by monthly themes teaching key social and emotional concepts. Community resources such as Defend U Academy enrich the opportunities.
Key to the success of these therapeutic programs is collaboration with the family. Each student receives a comprehensive assessment that includes joint goal setting with families. The clinicians will ask family members what they would like to have help with — and what observations of their students they have made. After the initial goal settings, families will meet as appropriate with NVW staff to reinforce success.
In addition to these services, NVW provides clinical support at the Rocky Mountain Youth Corps Learning Lab and offers the Gang Resistance is Powerful curriculum in all schools for students from fifth grade through high school.
All of these services are planned to collaborate with families in providing a more supportive community. We are committed, experienced, and ready to support the community in these challenging times.
Nonviolence Works has the largest credentialed and licensed behavioral staff in Northern New Mexico.  Reach us at 575-758-4297 or WWW.nonviolenceworks.us
  Mary McPhail Gray is the board chair at NVW and can be reached at mcphailconsulting@gmail.com or 575-779-3126.