Here are other ways you can help:

Give Us Your Poker Chips
When you shop at Cid's, take your shopping bag.  Then put the poker chip reward in the can for Nonviolence Works (Taos Behavioral Health).  It may be small change, but it adds up!

Donate a Working Vehicle
Cars and trucks are doubly valuable to TBH.  We can use them to carry kids on frequent community outings — or we can sell the vehicle for cash to support one of our programs.  Donate your used but working vehicle, and "Help Us Help Taos"!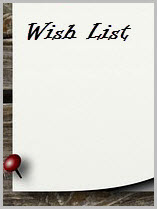 Contribute to our Wish List
We need supplies for the after-school activities that take place at the TBH office. You can drop supplies off at 105-B Bertha during office hours (Monday – Friday, 9 am – 5 pm).
Here's a list of the ongoing, most needed supplies:
Paper towels
Toilet paper
Printer paper
Pencils
Large garbage bags
Computer monitors