Comprehensive Community Support Services (CCSS) provides services to individuals and families with the goal of promoting recovery, rehabilitation and resiliency.  CCSS program offers skills development in the following areas; independent living, learning, working, socialization and recreation. CCSS providers can serve clients in their homes, schools and communities.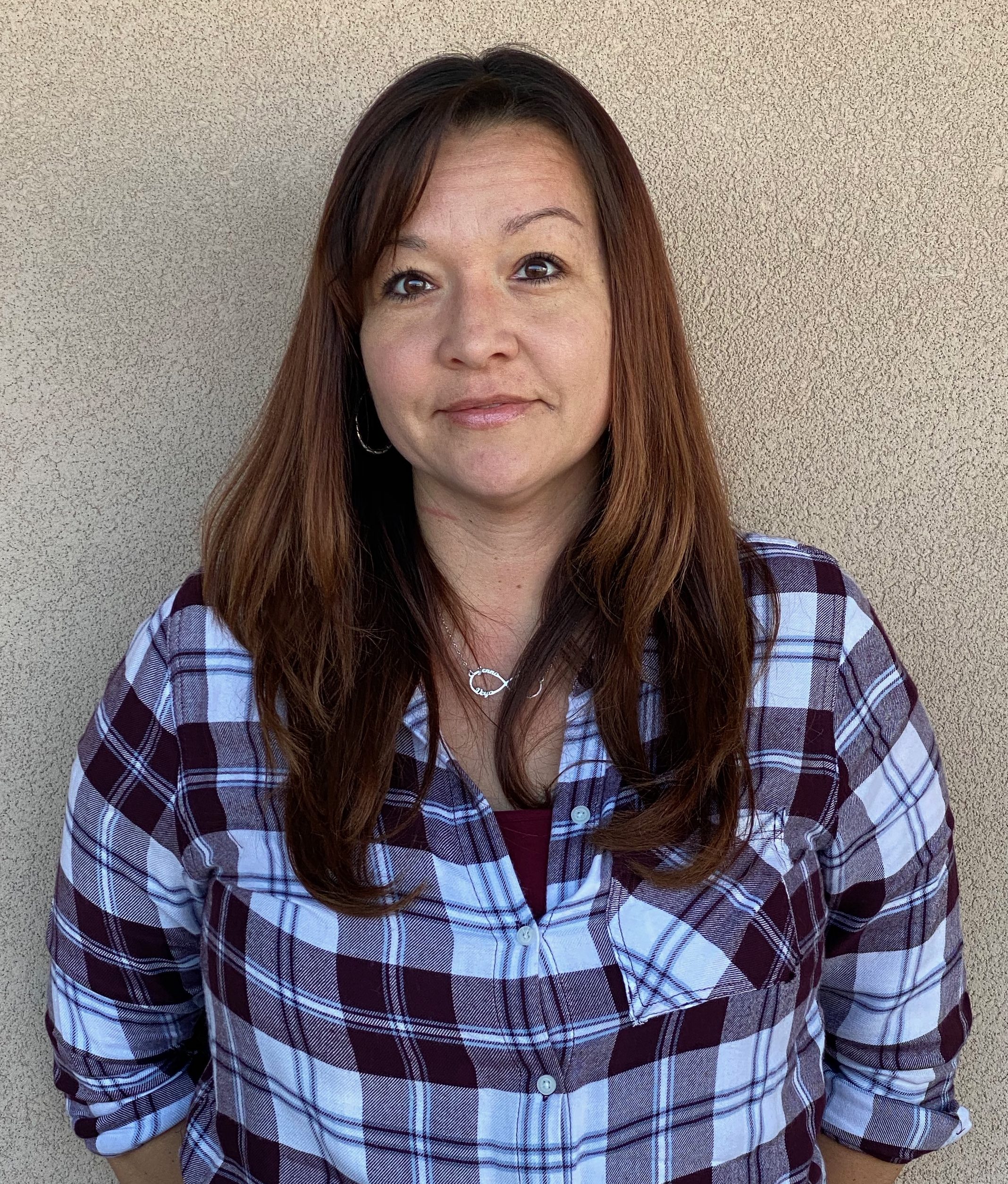 Racheal Pyne, Director of Penasco Program
Racheal Pyne was born and raised in Northern New Mexico, she is from Picuris Pueblo. She graduated from Penasco High School and received her Community Health Worker Certification from UNM-Taos. Racheal has a desire to further her education when the time is right. Racheal joined Taos Behavioral Health in August of 2019 and was a part of expanding its services and developing a program in the Penasco Independent School District bringing services to her community. After work, Racheal does what she loves most; dedicating her time to her four kids and helping her husband coach their two younger children's baseball and basketball teams. Racheal and her family love to travel, especially to warm beach locations and sporting events.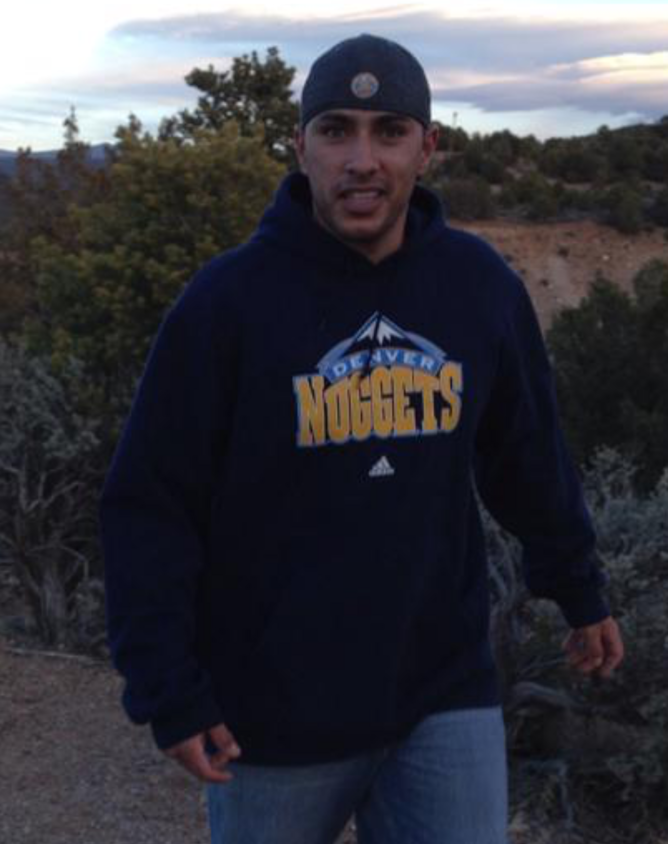 Dominic Garcia, Penasco Program
Dominic is a Taos Behavioral Health CCSS provider in the Penasco Independent Schools Program. Originally from Colorado, he has lived in Northern New Mexico for 11 years. He has coached various youth teams, including for the Penasco Schools for a number of years. If he's not coaching one of his four kids he is working on the honey-do-list. He is glad to have the opportunity to support youth in his community.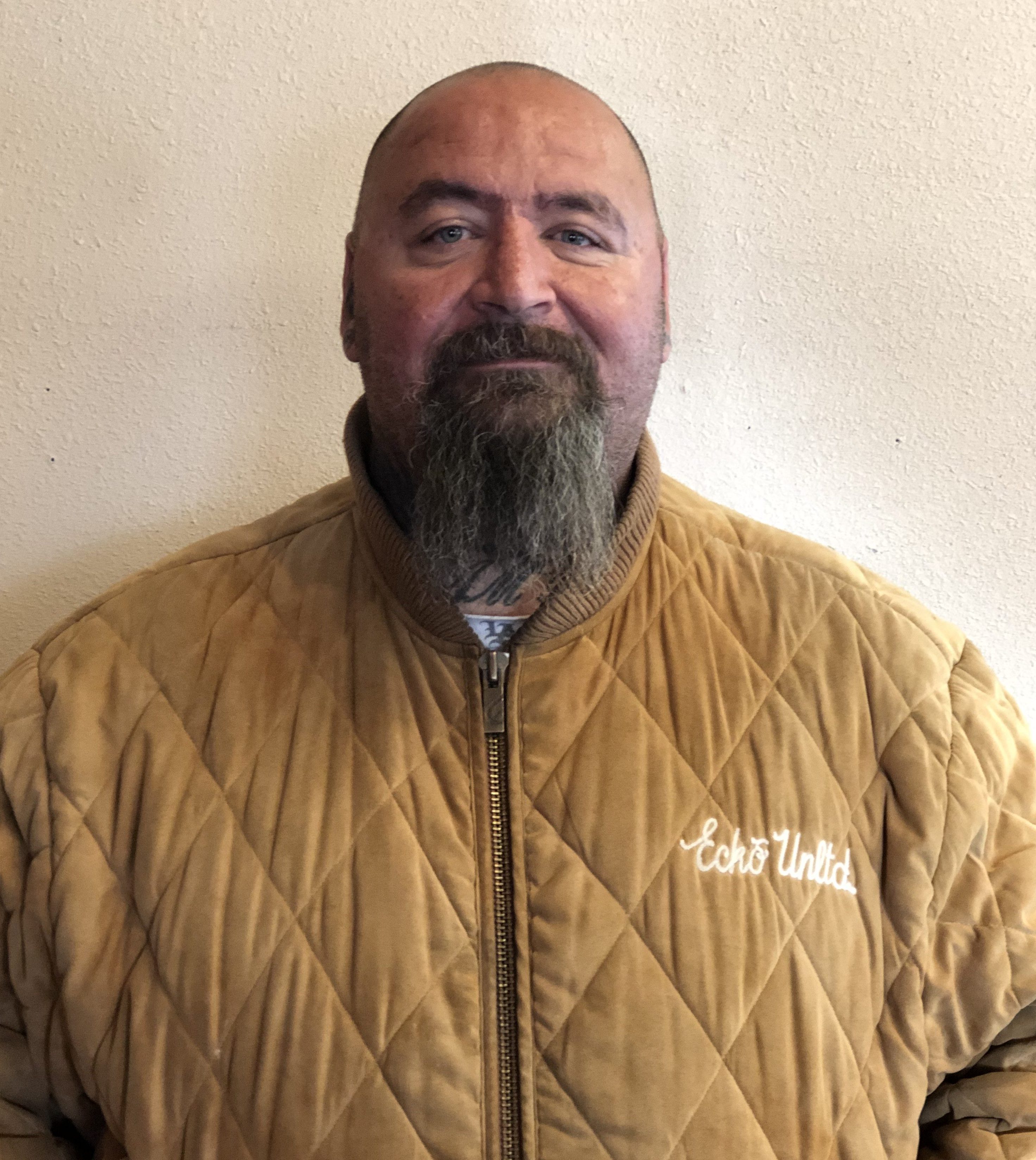 James Mondragon, Integrity First Program                                  James Mondragon joined Taos Behavioral Health in 2017 as the coordinator for GRIP (Gang Resistance is Powerful) and a support staff member in the Familia y Mundo-our therapeutic after-school program.  These roles seem especially designed for him, since much of his life experience mirrors that of the at-risk boys of Taos. He is the oldest of five boys in a family that experienced parental drug addiction, violence and abuse. His parents became clean when he was a teenager, but his mother left, and his father moved the boys to Taos. James sank into the world of drugs and gangs and, in his words, "any street adventure" he could find.  It was in Taos where he met his future wife Amy at a basketball game, whom he credits, along with his father, for turning his life around. Over the next years, he held a series of jobs – in construction, as a cook, a dishwasher, and volunteer fire fighter. He also owned several businesses, including a moving company and a cigar business. Of those experiences, his most rewarding was as a fire fighter because, he says, "I was able to give back to the community."  That sense of giving back brought him to Taos Behavioral Health where he sees his own experience reflected in the behaviors of the Taos youth.  James and Amy have three boys and two girls, and he wants to give them a very different life model than that of the one he grew up with. At TBH, he is doing just that!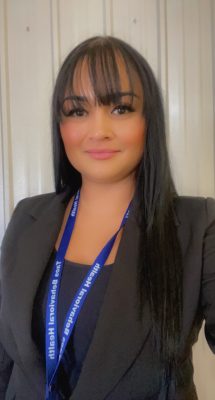 Diana Cardenas, Supervisor of Family Center
Diana is a CCSS supervisor for The Family Center. Diana was born in Mexico and raised in Taos. Diana is a proud graduate of Taos High School. Her strong work ethic and desire to support the community has inspired her to serve children and families. One of Diana's strengths is her cultural sensitivity and ability to effectively communicate with clients in both English and Spanish. During her spare time, Diana enjoys skiing, shopping, dining out and spending time with her husband and family.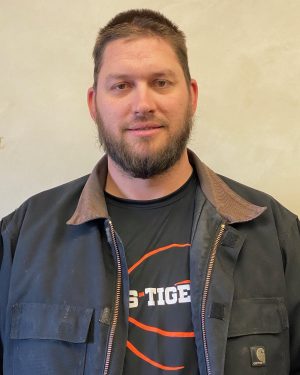 Travis Ely, Integrity First Program                                              Travis was born and raised in Taos, New Mexico. He has coached youth for about 7 years. Travis currently coaches basketball at Taos High School. He has always had an interest in helping the youth in our community which led him to Taos Behavioral Health.
Oralia Gonzalez, Questa-CCSS Program Director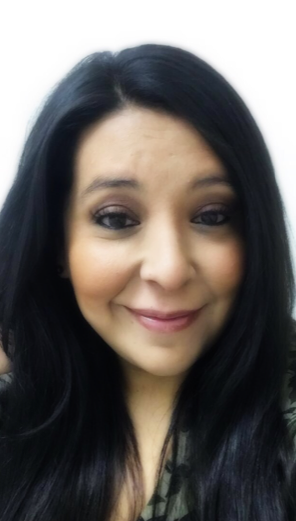 A native of New Mexico, Oralia has worked with families and communities throughout New Mexico for over 10 years. She is a graduate from New Mexico State University, where she received a Bachelor's Degree in Criminal Justice, and a Bachelor's Degree in Spanish. Oralia continued on to graduate school at NMSU where she received her Master's Degree in Criminal Justice. After finishing graduate school, Oralia began her work with nonprofits working for the Weatherization Assistance Program; where she provided outreach and eligibility for low-income families. She then worked for Big Brothers Big Sisters for over 7 years, where she recruited, enrolled, and supported families, youth, and mentors. Oralia has a passion for working with youth and families in her community, and she is looking forward to continuing this work with Taos Behavioral Health.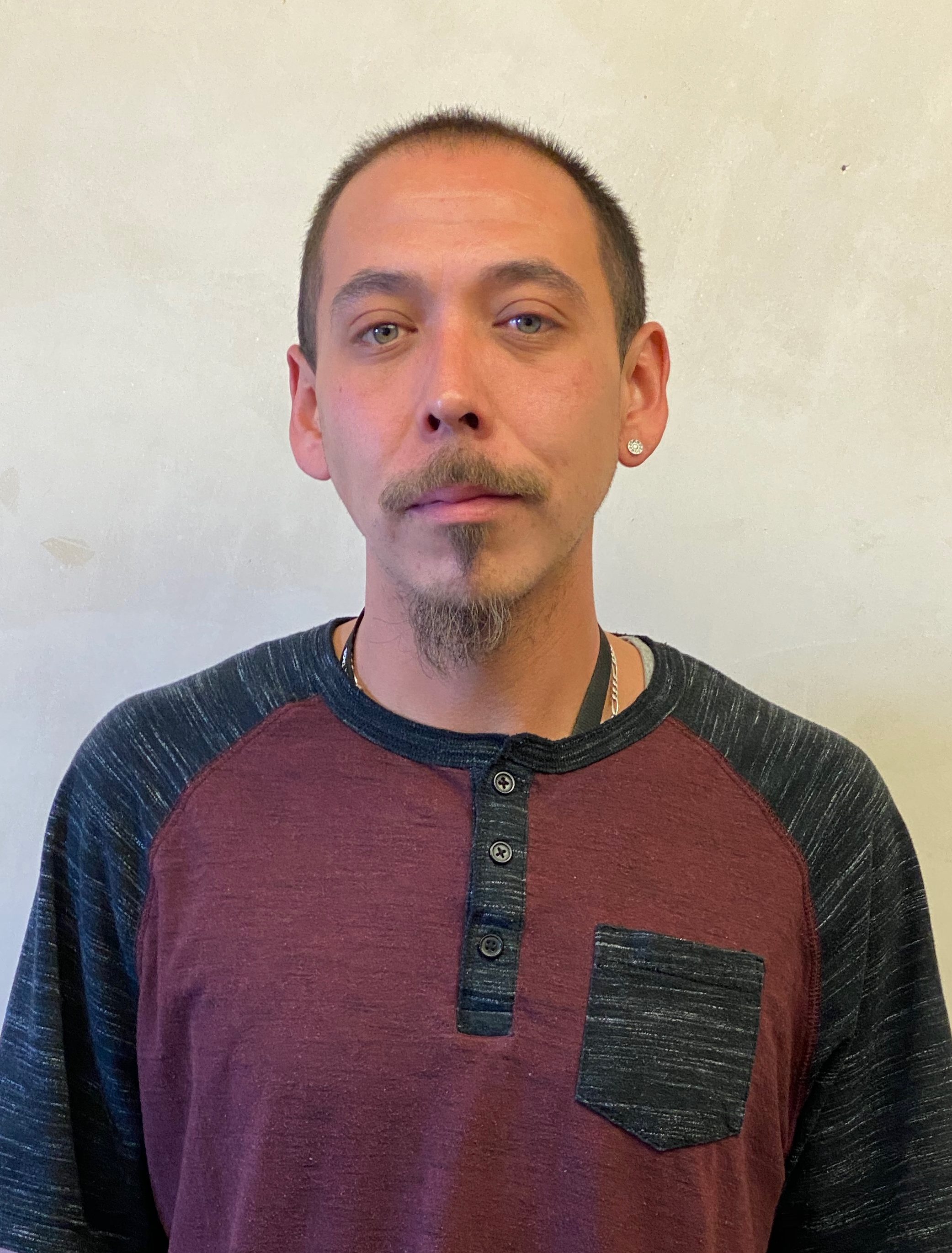 Che Mondragon, Integrity First Program                                          Che was raised in Taos and graduated in 2007. He is currently pursuing a degree in business. Che has a great interest for working with at risk teens, and their families in our community. Che enjoys engaging in outdoor activities with his wife and two young daughters ages 7 and 2.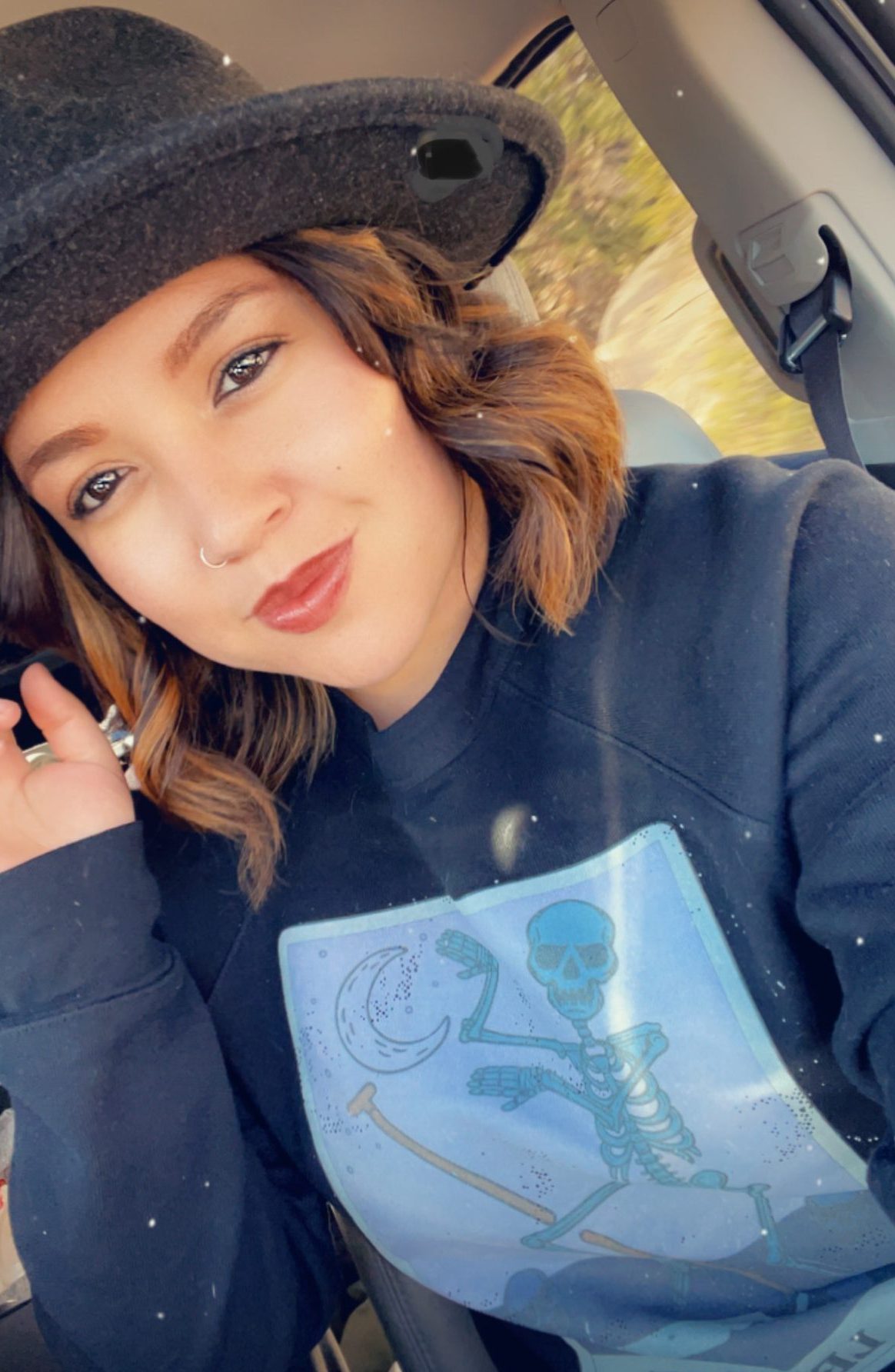 Elizabeth Martinez, Supervisor-Empower
Elizabeth was born and raised in Taos, NM, and is now raising her beautiful family here. Elizabeth has two boys ages 7 & 1. She has a completion of Education in Emergency Medical Services and has had the experience of working with kids for the last 6 years. Elizabeth looks forward to furthering her education and career at Taos Behavioral Health.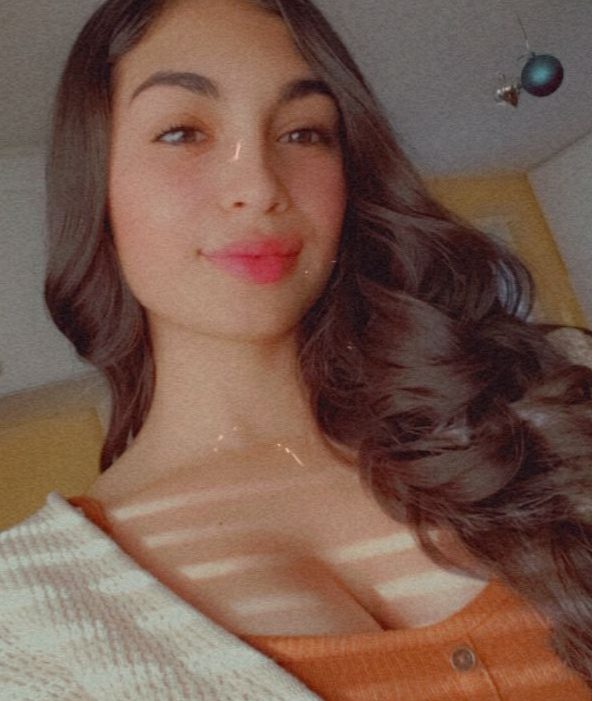 Natalia Valdez, Family Center
Natalia was raised in Taos, New Mexico and is a mother of two. Her dedication to making a difference in the world has lead her to join the Taos Behavioral Health team as a CCSS provider in the Family Center program. Natalia looks forward to supporting families in the community and enriching lives. During her spare time, Natalia enjoys spending quality time with her family in our beautiful mountains and surroundings.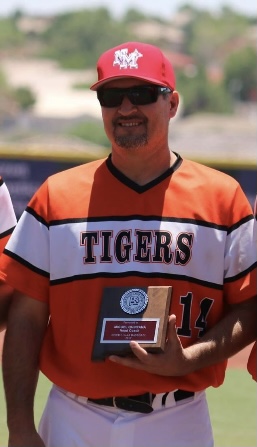 Miguel Quintana, Integrity First Program                                Miguel was born and raised in Taos, NM.  He graduated from Taos High School in 1991.  He attended New Mexico Highlands University from 1991 – 1996.  Miguel has been coaching for the Taos Municipal Schools for the past 12 years.  He coaches baseball and volleyball.  Miguel is currently the Head Baseball Coach for the Taos High School and has been for the past 7 years.  Miguel worked for North West Regional Education Cooperative as a Vocational Transition Specialist. Contracted by the New Mexico Department of Vocational Rehabilitation (DVR).  Serving students with disability's at Taos High School, Penasco High School, Espanola High School, and Los Alamos High School.  Delivering pre-employment transition services to the youth of his coverage schools, assisting youth in their transition toward gainful employment.  Miguel most recently worked for New Mexico CYFD, Foster Connections Bureau.  He served the Department as their Education – Vocation Specialist.  Miguel worked in assisting youth with their transition into independent living.  Connecting and transitioning youth with the resources needed to peruse their education, vocational training, and start up funds.  Miguel is committed to his community, specifically the youth of his community.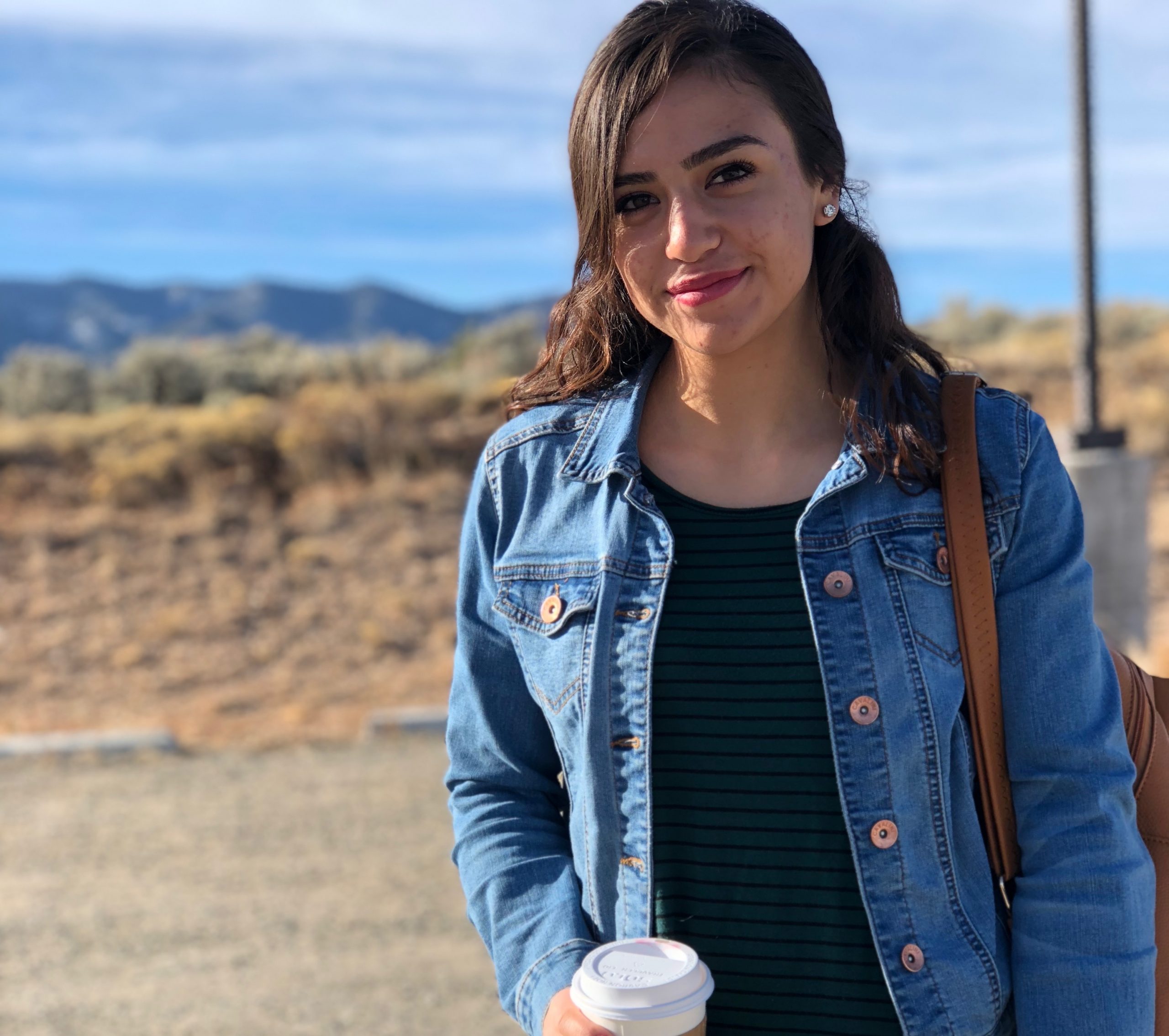 Pamela Romero, Supervisor- Cien Aguas  Pamela is a CCSS Supervisor for the Rio de los Sueños program at Cien Aguas International School. Pamela was born and raised in Taos, NM. Pamela is a proud graduate of Taos High School and studied at the University of New Mexico – Taos. Pamela was the first in her family to attend college. She is looking to further expand her education in behavioral health and pursue a degree as an LCSW. Her passion and life experiences drive her to support the younger generation in her community. Pamela enjoys sports, dancing, and spending time with friends and family.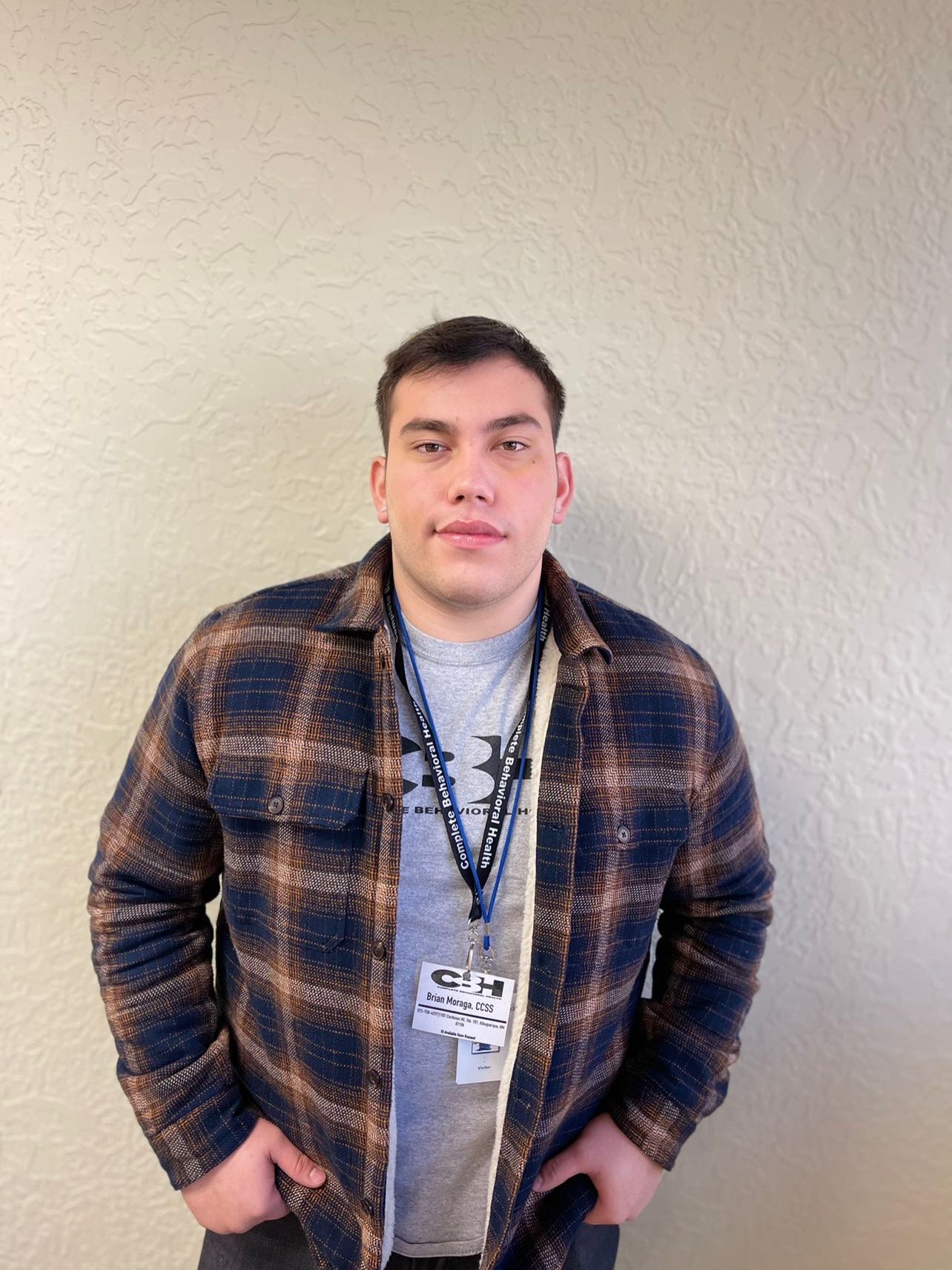 Brian Moraga, Cien Aquas- ABQ                                  Brian was born in Santa Fe, New Mexico but was raised in Taos, New Mexico. Brian played several sports at Taos High School such as track, wrestling and football. Brian is a proud graduate of Taos High School and is currently going to CNM Community College. Brian really enjoys working with the youth and giving back to the community. Brian currently working for the Rio de los Sueños program at Cien Aguas International School.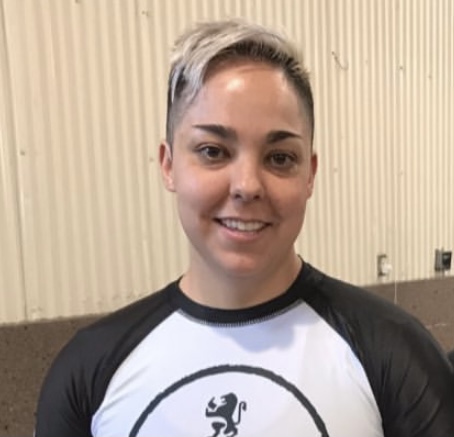 Rachel Rael, Familia y Mundo                                    Rachel was born and raised in Taos, NM. Rachel is a graduate of Taos High School. After high school Rachel attended NMHU where she studied Human Performance and Sport. During summers Rachel worked many youth programs including, Summer Bridge, K3 plus, and The Boys and Girls Club. During the last 12 years Rachel has worked at Rio Grande Ace Hardware and Randall Lumber in the paint department. Recently Rachel began coaching middle school volleyball and middle school girls basketball, which led her to Taos Behavioral Health. Rachel has always wanted to pursue an opportunity that would allow her to work with youth in her community. During her free time Rachel loves spending time with her nieces and nephews and playing different sports such as basketball and softball as well as CrossFit and Brazilian jiu-jitsu at Defendu Academy and JJBJJ in Santa Fe, NM.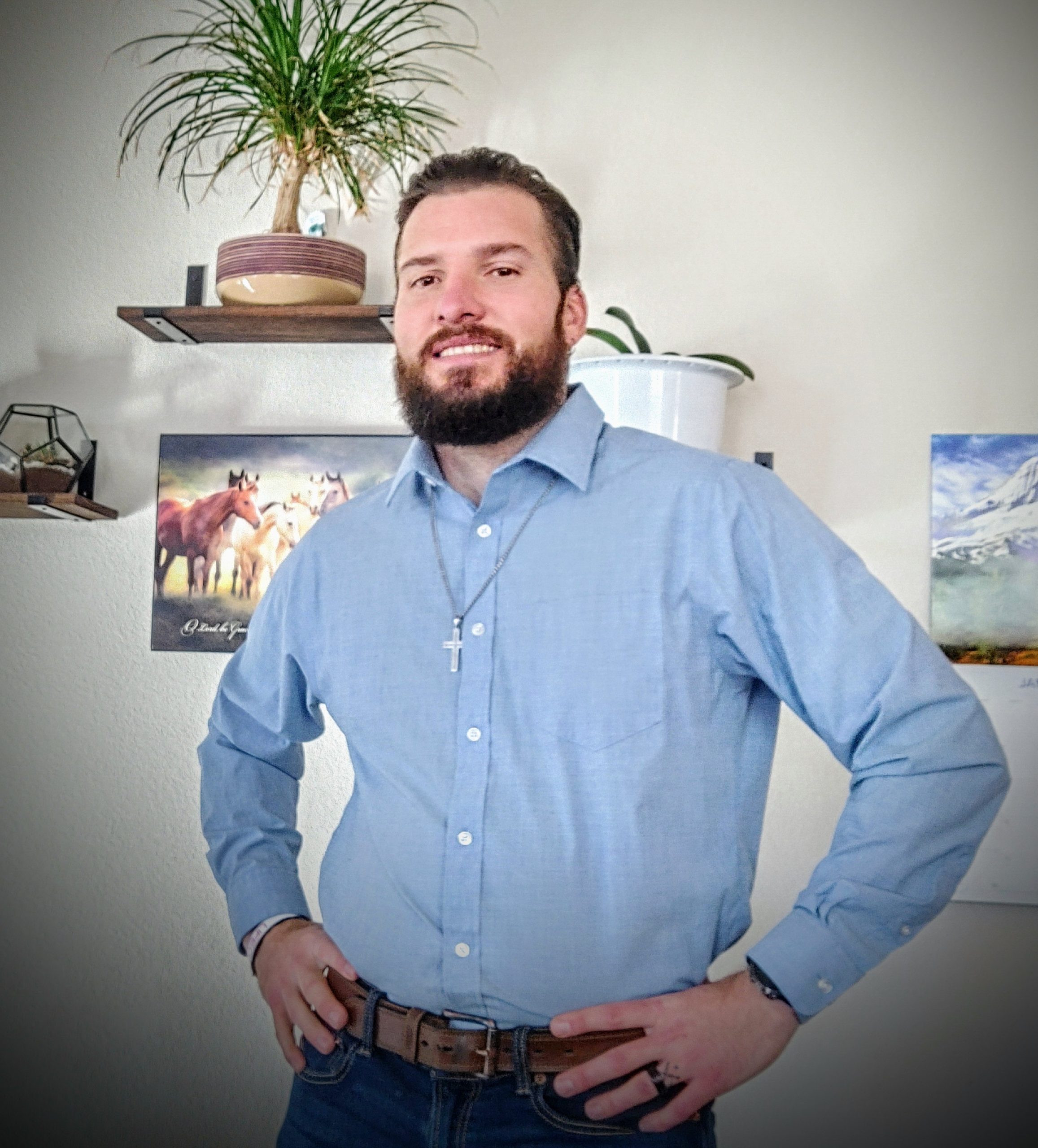 James Belisle, Cien Aguas- ABQ                            James was born and raised in Southern Maryland. As a child growing up in severe poverty, raised by a single mom, he saw first hand how easy it is for children to fall through the cracks. Originally intending to serve adults with addiction he realized his perspective as a child surviving trauma and poverty prepared him to see the value in all people. His favorite quote sums up his ethos "Be the person who makes everybody feel like somebody". He is committed to helping youth break the cycles that perpetuate generational trauma and is currently finishing his Associate's in Human Services at Central New Mexico Community and plans on attending Western New Mexico University's Bachelor's of Social Work. He brings his knowledge from serving as a medic in the U.S. Army and the corporate world to Rio De Los Sueños at Cien Aguas International School and has a passion for staff training and organizational excellence. His interests include spending time outdoors with his wife, son and three dogs, trail running in the mountains around Albuquerque, and stand-up paddleboarding around the state.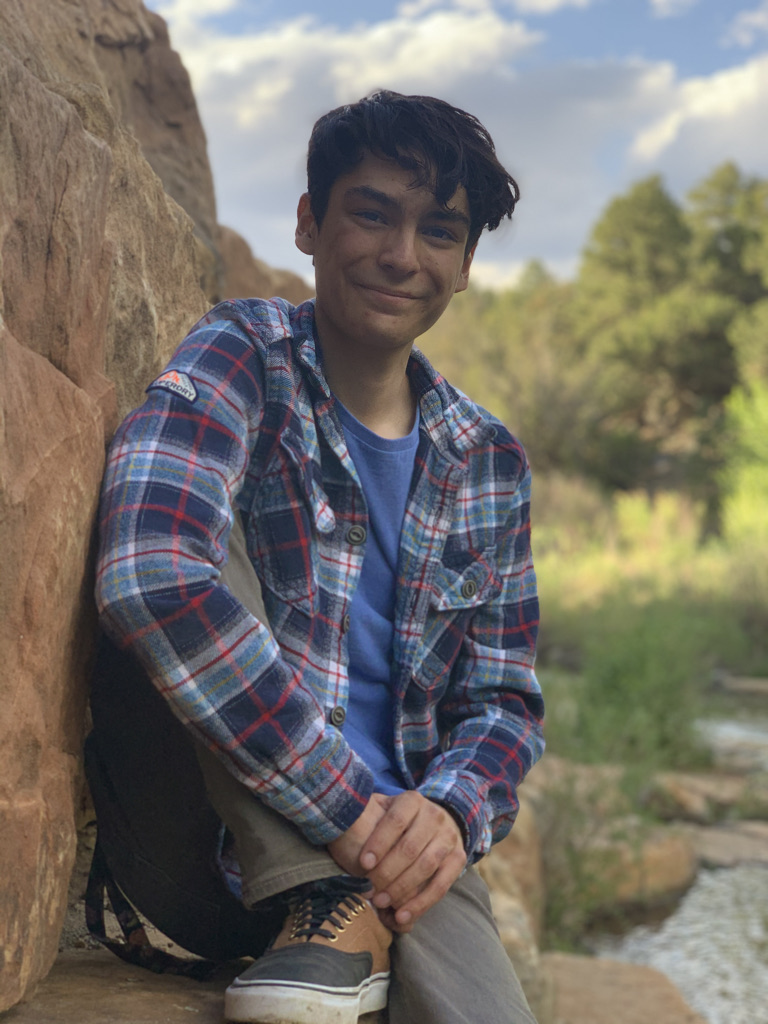 Santiago Valerio-Valdez, Cien Aguas      Santiago was born in Albuquerque, NM and was raised in Taos, NM. He graduated from Taos High School in May 2021 during the COVID Pandemic and is currently living in Albuquerque working as a Community Support Worker for Cien Aguas International School. He recently joined Complete Behavioral Health-ABQ in November 2021 and is currently working with Elementary and Middle School clients as a Floater/CCSS. Santiago understands the importance of social and emotional health and looks forward to making a positive impact on his clients lives and futures. Santiago enjoys his spare time by reading, painting, and spending time with his loved ones.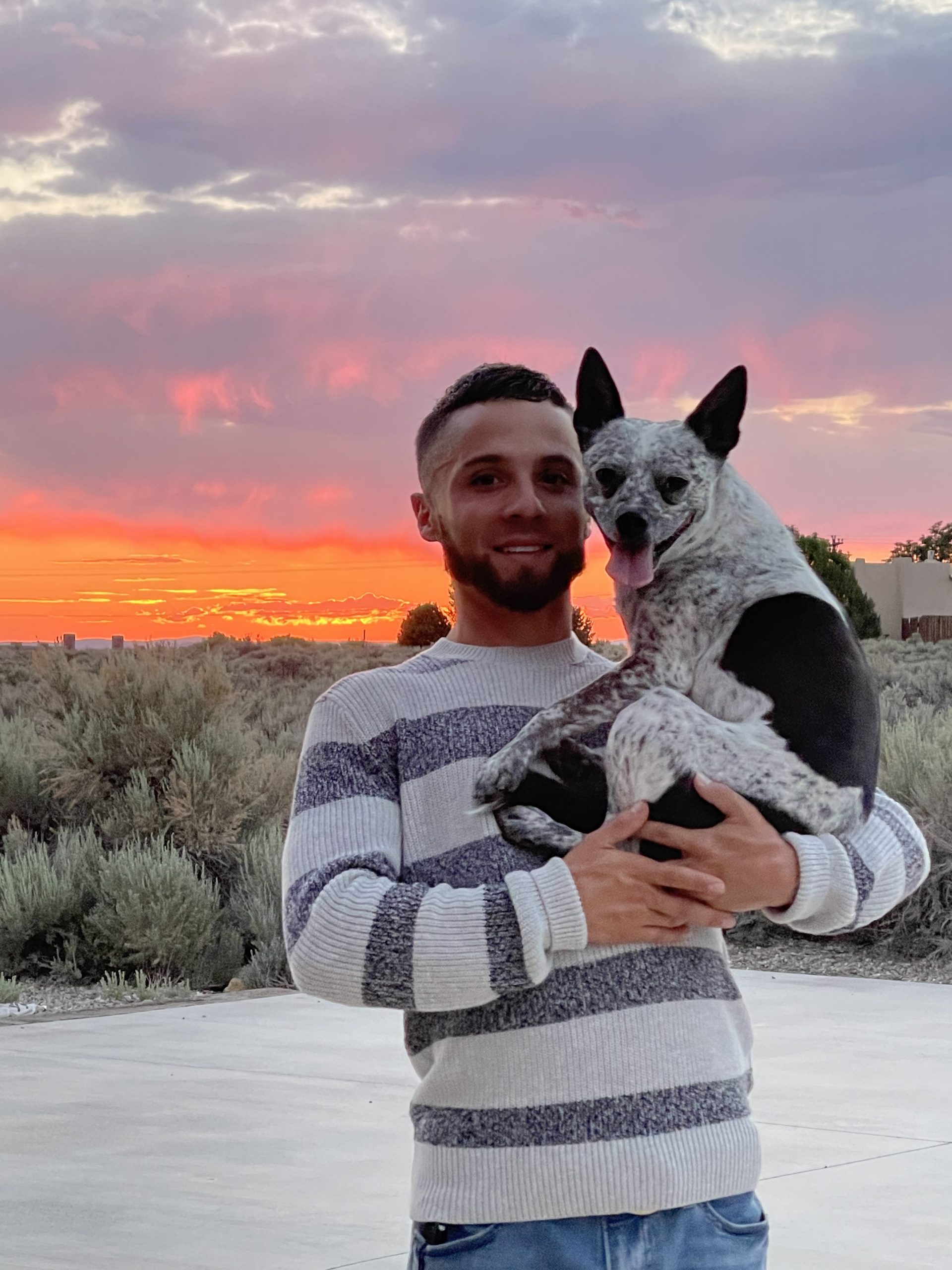 Adrian Flory, Familia y Mundo                                             Adrain was born and raised in the Bay Area. During his Junior year of high school Adrian and his family relocated to Taos New Mexico. Adrian finished high school here in Taos. He then moved to Albuquerque where he attended the University of New Mexico and received his BA in psychology. Today Adrian works with Taos Behavioral Health in the Familia Y Mundo division.  Adrian works closely with his clients to provide assistance with academics, as well as assisting in the social development of his clients. "For me, this job not only provides me with employment, it also brings meaning to hours worked, this for me is crucial." Adrian takes pride in developing relationships with his clients as well as the rest of the administration at Ranchos Elementary. Adrian is also a licensed Master Barber who practices his trade here in Taos. "Both my jobs allow me to be of service to those around me, this brings meaning to what I do, making even hard work enjoyable.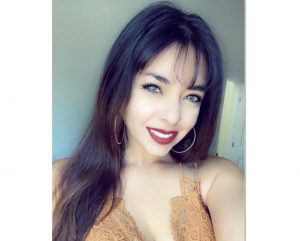 Monica Trujillo, Familia y Mundo Monica Trujillo was born and raised in Taos, New Mexico. After graduating from Taos High School, She attended Highlands University where she earned a bachelor's degree in Human Performance with a concentration in Health. she is currently pursuing a Master's degree in Clinical Mental Health Counseling. She is a CCSS provider for Taos Behavioral Health, Co-Manager of Taos Alive, and a youth fitness specialist. She is thankful to be part of such a positive and thriving program that nourishes our community. "Most importantly, I highly value the safety and well-being of our youth and hope to encourage a positive mindset for future generations". As a mother and young professional, her goal is to model self-care, wellness, and overall happiness to our youth.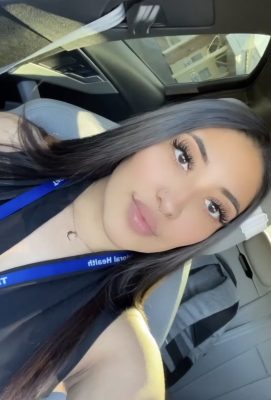 Angelina Fresquez, Sucess Questa                                      Angelina is from Arizona but has considered Taos her home since 2016. She was the Vista Grande Valedictorian of 2019 and is dedicated to her academics. She is currently enrolled with NAU and is pursuing a bachelors in Criminology as a first-generation college student. She is passionate about giving back to the community, especially through the youth. Angelina's passion with helping the younger generation stems from her own family life and childhood. She hopes to help the youth navigate their hardships and come out stronger and more successful than they could have imagined. Angelina enjoys spending time with friends and family, as well as always looking for her new adventure.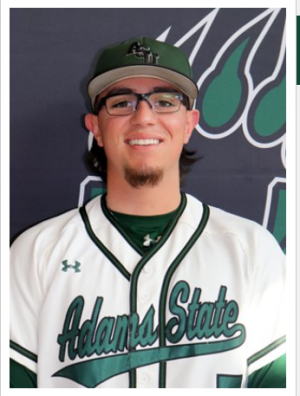 Santiago Cortez, Questa REACT Program               Santiago Cortez was born and raised in Taos, New Mexico. Santiago graduated from Taos High School in 2018. During his time in high school he was a three sport varsity athlete, participating in baseball, basketball, and football. After the completion of high school, Santiago enrolled to further his education at Adams State University in Alamosa, Colorado. Santiago earned a Bachelors Degree in Sociology/Criminology with a minor in Environmental Science recently in May of 2022. During his time at ASU, Santiago played NCAA Division II Baseball for the Adams State Grizzlies as a Pitcher. Santiago strives to serve and support the community that he grew up in. His mission is to make a difference in the lives of the younger generations that he interacts with. During his free time, Santiago loves to be in the outdoors with his friends and family. He loves to go hunting and fishing as these activities are traditions that have been passed down through his family for many years.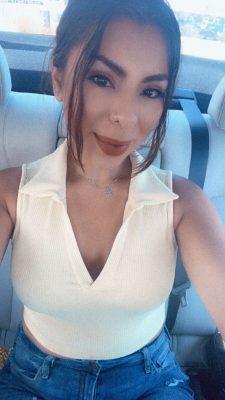 Lauralee Trujillo, Empower Program                                Lauralee Trujillo was born and raised in Taos, New Mexico, where she is now 20 years old. She started working with Taos Behavioral Health in 2022. Additionally, she is involved with the substance abuse prevention program, Taos Alive. Lauralee became a member of Taos Behavioral Health and Taos Alive because she is passionate and loves children. She enjoys the Taos Mountains and being outside. Lauralee wants to encourage the youth in the community to live healthy and happy lives.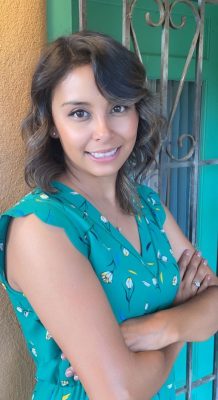 Baleria Santistevan, Familia y Mundo Program               Baleria was born and raised in Taos, New Mexico. After graduating from Taos High School, Baleria attended the University of New Mexico in Taos and received an Associated in Human Services. She then attended New Mexico Highlands University receiving a Bachelor's Degree in Social Work and a Master Degree in Social Work with a Concentration of Bilingual Bicultural Practice through the Advance Standing Program.  Baleria has worked with Taos families for over 12 years in a variety of supportive roles. She joined Taos Behavioral Health team in May of 2022 and is currently working towards her licensure.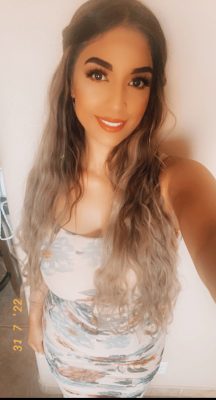 Miriam Acosta, Familia y Mundo                                         Miriam was born in Mexico and raised in Taos. Miriam graduated from Taos High School in 2007 and she is currently pursuing a degree in early childhood education. Miriam has worked with children  for the last 8 years and wants to continue working and helping children and families from the community. Miriam enjoys spending free time with her family.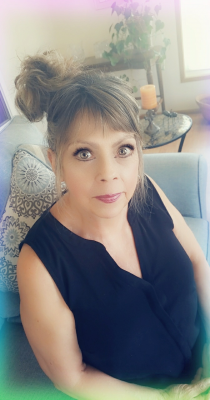 Isabel Martinez, Outpatient Therapy                                     Isabell was born in Santa Fe, New Mexico raised in Taos, New Mexico. Isabell attended UNM Taos, and University of Maryland. Isabell's previous employment was with New Mexico Credit Corporation as office manager. Isabell's passion is help people with an open heart and mind. Isabell has a daughter and four grandchildren, who she adores. Isabell feels blessed to work for Taos Behavioral Health. Isabell has plans to further her education in the near future.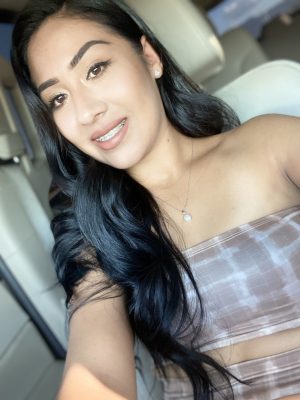 Mayra Aragon, Semillas y Raises                                             Mayra was born in Mexico and raised in Phoenix, Arizona. In 2011 she relocated with her family to Taos. Mayra is a CCSS worker with the Semillas y Raises program. She is attending Grand Canyon University online to obtain her Bachelors in Accounting. She enjoys being a part of this community because of the similar interest people have to guide kids in the right path. Mayra takes pride in the trust her clients provide her with and will not leave them alone through difficult times. On her spare time she enjoys spending time with her husband and kids, cooking together and trying new recipes.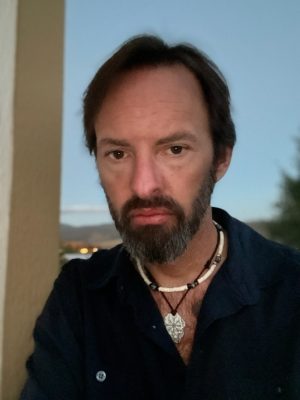 Sean McLain, Semillas y Raises                                        Sean was born in Paris, Texas and raised in Alamogordo NM. Sean graduated from Bellevue University with a B.A. in Behavioral Science/Psychology. He also holds 2 Associates Degrees from the USAF College in MX Management Production and Instructor of Military Science. Sean is a Retired United States Air Force Technical Sergeant (TSgt). Sean has worked as a Military Instructor and after retirement worked 8 years with special needs children and families from the community.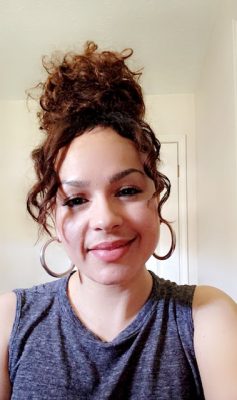 Rachel Rivera, Family Center                                                            Hello,  my name is Rachel Rivera and I'm originally from Naples FL. I am 39 yrs old, and I have three beautiful children.  Their ages are 16, 14, and 8. My family is from Puerto Rico, and speak Spanish fluently.  My children and I now live in Colorado and we're very excited to be here and learn more about Colorado and Taos.