Comprehensive Community Support Services (CCSS) provides services to individuals and families with the goal of promoting recovery, rehabilitation and resiliency.  CCSS program offers skills development in the following areas; independent living, learning, working, socialization and recreation. CCSS providers can serve clients in their homes, schools and communities.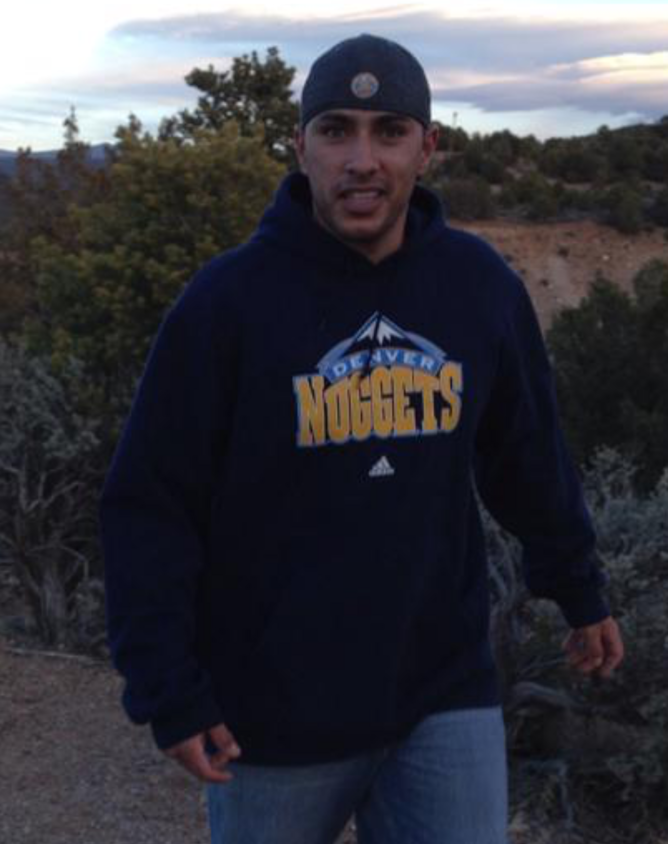 Dominic Garcia, Penasco Program
Dominic is a Taos Behavioral Health CCSS provider in the Penasco Independent Schools Program. Originally from Colorado, he has lived in Northern New Mexico for 11 years. He has coached various youth teams, including for the Penasco Schools for a number of years. If he's not coaching one of his four kids he is working on the honey-do-list. He is glad to have the opportunity to support youth in his community.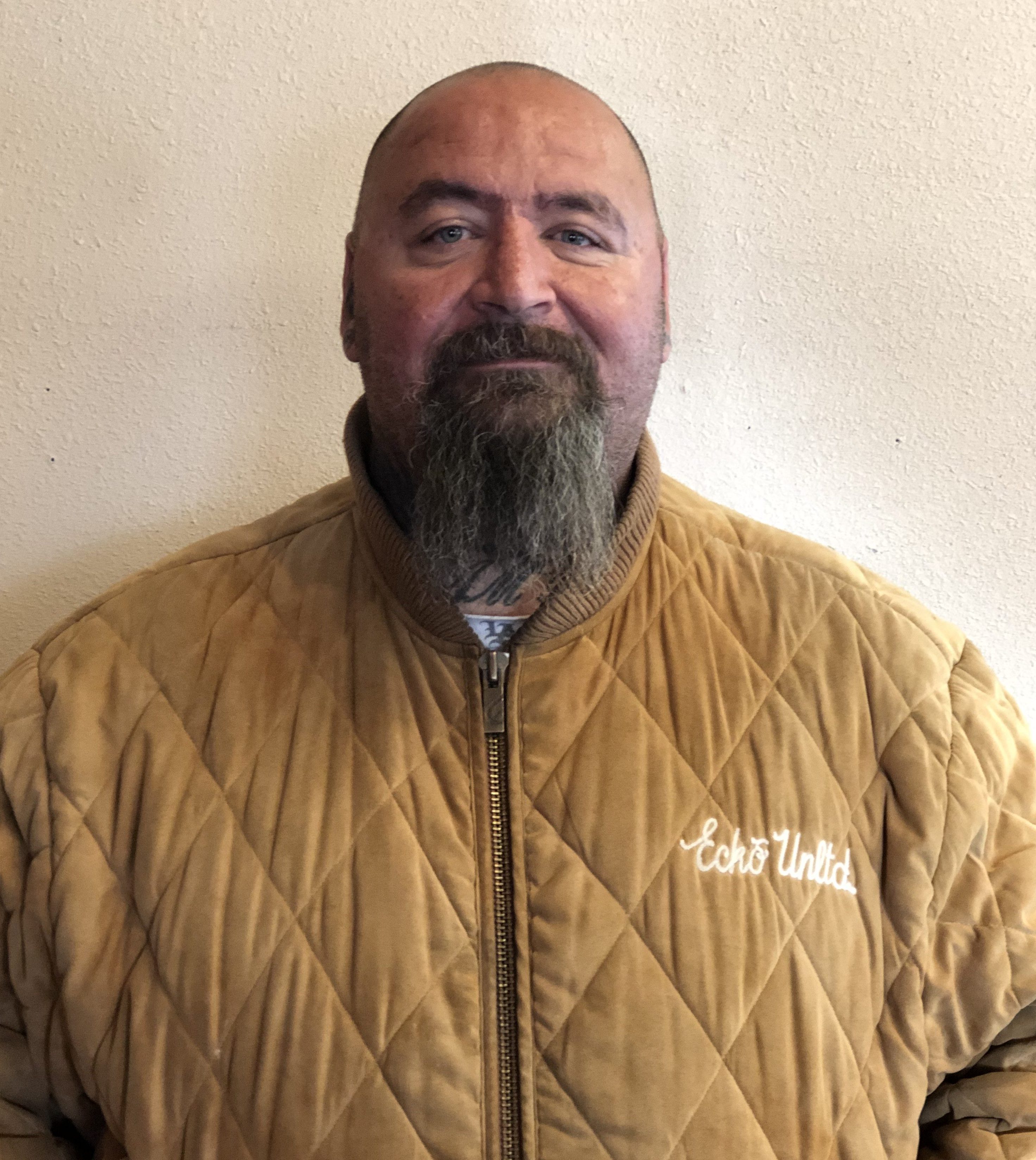 James Mondragon, Integrity First Program                        James Mondragon joined Taos Behavioral Health in 2017 as the coordinator for GRIP (Gang Resistance is Powerful) and a support staff member in the Familia y Mundo-our therapeutic after-school program.  These roles seem especially designed for him, since much of his life experience mirrors that of the at-risk boys of Taos. He is the oldest of five boys in a family that experienced parental drug addiction, violence and abuse. His parents became clean when he was a teenager, but his mother left, and his father moved the boys to Taos. James sank into the world of drugs and gangs and, in his words, "any street adventure" he could find.  It was in Taos where he met his future wife Amy at a basketball game, whom he credits, along with his father, for turning his life around. Over the next years, he held a series of jobs – in construction, as a cook, a dishwasher, and volunteer fire fighter. He also owned several businesses, including a moving company and a cigar business. Of those experiences, his most rewarding was as a fire fighter because, he says, "I was able to give back to the community."  That sense of giving back brought him to Taos Behavioral Health where he sees his own experience reflected in the behaviors of the Taos youth.  James and Amy have three boys and two girls, and he wants to give them a very different life model than that of the one he grew up with. At TBH, he is doing just that!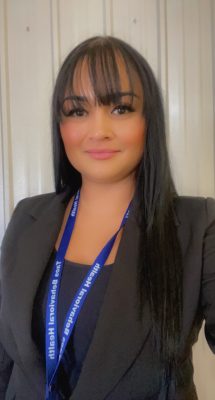 Diana Cardenas, Supervisor of Family Center
Diana is a CCSS supervisor for The Family Center. Diana was born in Mexico and raised in Taos. Diana is a proud graduate of Taos High School. Her strong work ethic and desire to support the community has inspired her to serve children and families. One of Diana's strengths is her cultural sensitivity and ability to effectively communicate with clients in both English and Spanish. During her spare time, Diana enjoys skiing, shopping, dining out and spending time with her husband and family.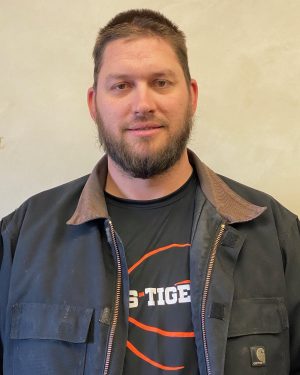 Travis Ely, Integrity First Program                                              Travis was born and raised in Taos, New Mexico. He has coached youth for about 7 years. Travis currently coaches basketball at Taos High School. He has always had an interest in helping the youth in our community which led him to Taos Behavioral Health.
Oralia Gonzalez, Questa-CCSS Program Director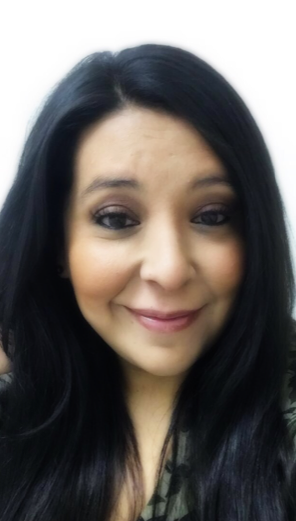 A native of New Mexico, Oralia has worked with families and communities throughout New Mexico for over 10 years. She is a graduate from New Mexico State University, where she received a Bachelor's Degree in Criminal Justice, and a Bachelor's Degree in Spanish. Oralia continued on to graduate school at NMSU where she received her Master's Degree in Criminal Justice. After finishing graduate school, Oralia began her work with nonprofits working for the Weatherization Assistance Program; where she provided outreach and eligibility for low-income families. She then worked for Big Brothers Big Sisters for over 7 years, where she recruited, enrolled, and supported families, youth, and mentors. Oralia has a passion for working with youth and families in her community, and she is looking forward to continuing this work with Taos Behavioral Health.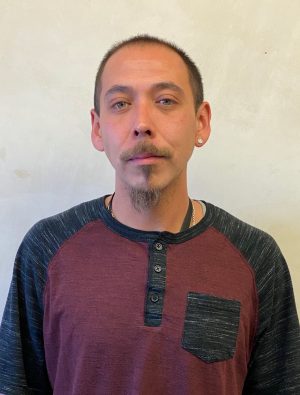 Che Mondragon, Integrity First Program                          Che was raised in Taos and graduated in 2007. He is currently pursuing a degree in business. Che has a great interest for working with at risk teens, and their families in our community. Che enjoys engaging in outdoor activities with his wife and two young daughters ages 7 and 2.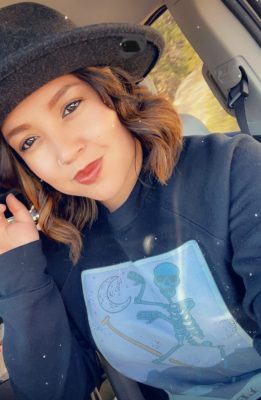 Elizabeth Martinez, Supervisor-Empower
Elizabeth was born and raised in Taos, NM, and is now raising her beautiful family here. Elizabeth has two boys ages 7 & 1. She has a completion of Education in Emergency Medical Services and has had the experience of working with kids for the last 6 years. Elizabeth looks forward to furthering her education and career at Taos Behavioral Health.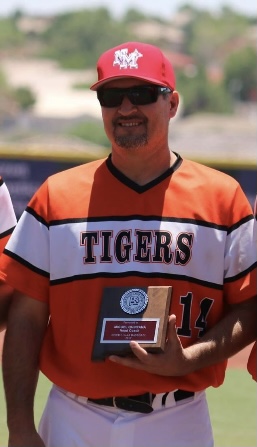 Miguel Quintana, Integrity First Program                                Miguel was born and raised in Taos, NM.  He graduated from Taos High School in 1991.  He attended New Mexico Highlands University from 1991 – 1996.  Miguel has been coaching for the Taos Municipal Schools for the past 12 years.  He coaches baseball and volleyball.  Miguel is currently the Head Baseball Coach for the Taos High School and has been for the past 7 years.  Miguel worked for North West Regional Education Cooperative as a Vocational Transition Specialist. Contracted by the New Mexico Department of Vocational Rehabilitation (DVR).  Serving students with disability's at Taos High School, Penasco High School, Espanola High School, and Los Alamos High School.  Delivering pre-employment transition services to the youth of his coverage schools, assisting youth in their transition toward gainful employment.  Miguel most recently worked for New Mexico CYFD, Foster Connections Bureau.  He served the Department as their Education – Vocation Specialist.  Miguel worked in assisting youth with their transition into independent living.  Connecting and transitioning youth with the resources needed to peruse their education, vocational training, and start up funds.  Miguel is committed to his community, specifically the youth of his community.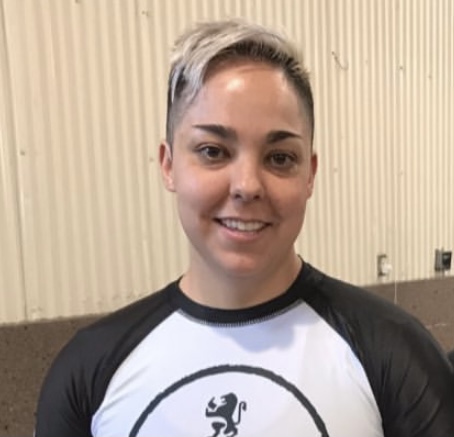 Rachel Rael, Familia y Mundo                                    Rachel was born and raised in Taos, NM. Rachel is a graduate of Taos High School. After high school Rachel attended NMHU where she studied Human Performance and Sport. During summers Rachel worked many youth programs including, Summer Bridge, K3 plus, and The Boys and Girls Club. During the last 12 years Rachel has worked at Rio Grande Ace Hardware and Randall Lumber in the paint department. Recently Rachel began coaching middle school volleyball and middle school girls basketball, which led her to Taos Behavioral Health. Rachel has always wanted to pursue an opportunity that would allow her to work with youth in her community. During her free time Rachel loves spending time with her nieces and nephews and playing different sports such as basketball and softball as well as CrossFit and Brazilian jiu-jitsu at Defendu Academy and JJBJJ in Santa Fe, NM.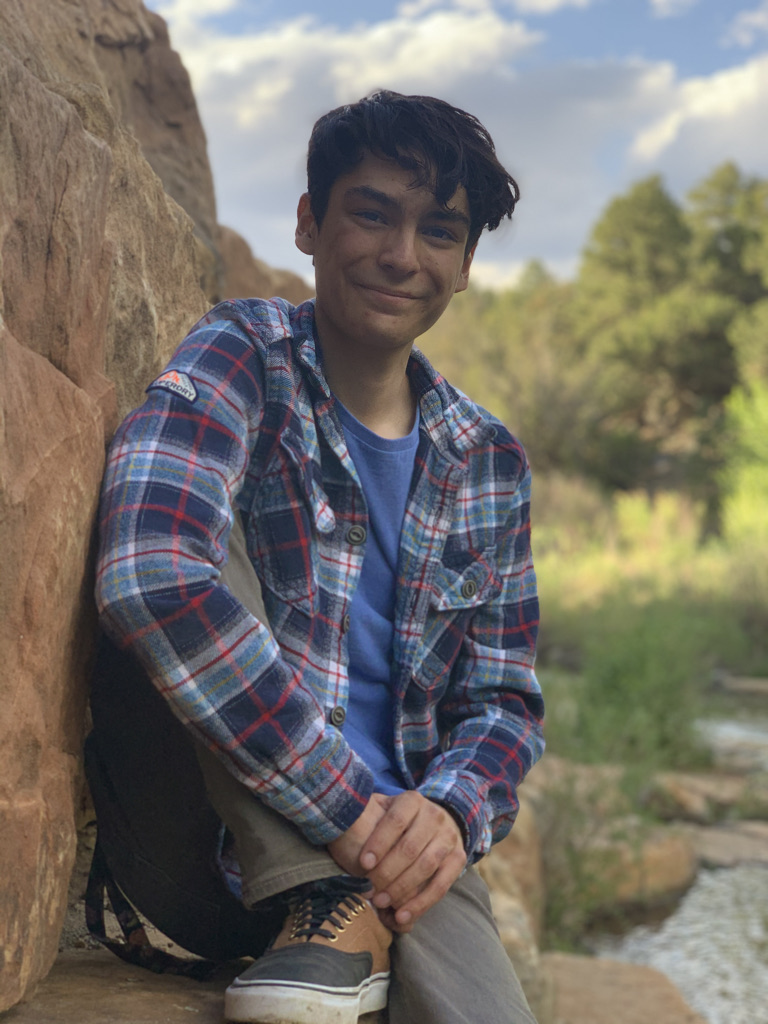 Santiago Valerio-Valdez, Cien Aguas      Santiago was born in Albuquerque, NM and was raised in Taos, NM. He graduated from Taos High School in May 2021 during the COVID Pandemic and is currently living in Albuquerque working as a Community Support Worker for Cien Aguas International School. He recently joined Complete Behavioral Health-ABQ in November 2021 and is currently working with Elementary and Middle School clients as a Floater/CCSS. Santiago understands the importance of social and emotional health and looks forward to making a positive impact on his clients lives and futures. Santiago enjoys his spare time by reading, painting, and spending time with his loved ones.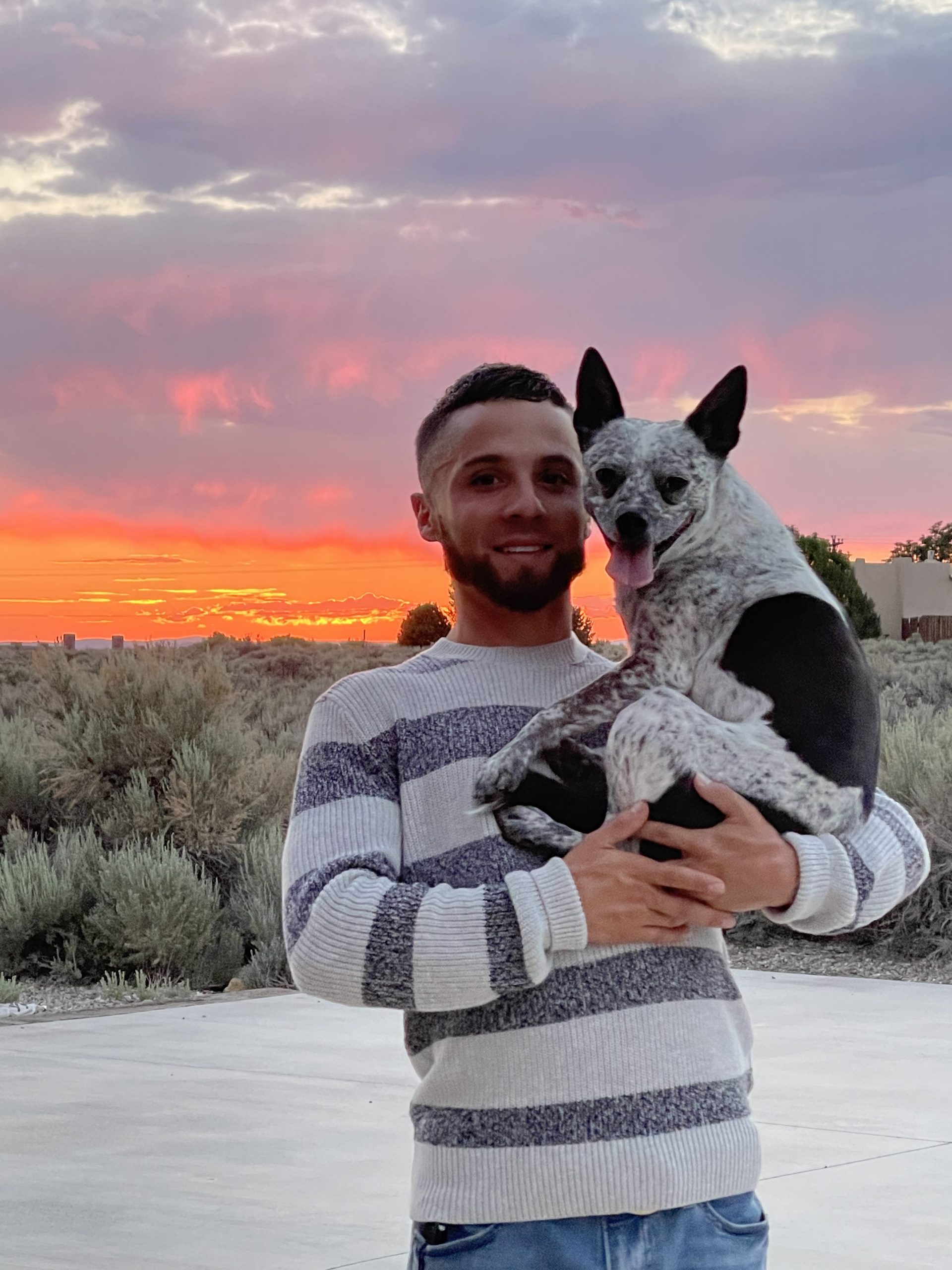 Adrian Flory, Familia y Mundo                                             Adrain was born and raised in the Bay Area. During his Junior year of high school Adrian and his family relocated to Taos New Mexico. Adrian finished high school here in Taos. He then moved to Albuquerque where he attended the University of New Mexico and received his BA in psychology. Today Adrian works with Taos Behavioral Health in the Familia Y Mundo division.  Adrian works closely with his clients to provide assistance with academics, as well as assisting in the social development of his clients. "For me, this job not only provides me with employment, it also brings meaning to hours worked, this for me is crucial." Adrian takes pride in developing relationships with his clients as well as the rest of the administration at Ranchos Elementary. Adrian is also a licensed Master Barber who practices his trade here in Taos. "Both my jobs allow me to be of service to those around me, this brings meaning to what I do, making even hard work enjoyable.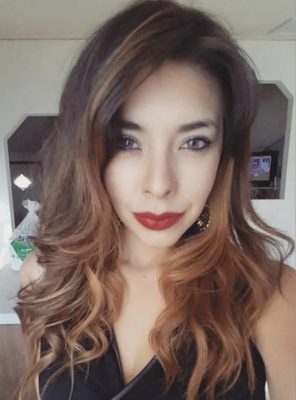 Monica Trujillo, Familia y Mundo                                       Monica Trujillo was born and raised in Taos, New Mexico. After graduating from Taos High School, She attended Highlands University where she earned a bachelor's degree in Human Performance with a concentration in Health. she is currently pursuing a Master's degree in Clinical Mental Health Counseling. She is a CCSS provider for Taos Behavioral Health, Co-Manager of Taos Alive, and a youth fitness specialist. She is thankful to be part of such a positive and thriving program that nourishes our community. "Most importantly, I highly value the safety and well-being of our youth and hope to encourage a positive mindset for future generations". As a mother and young professional, her goal is to model self-care, wellness, and overall happiness to our youth.
Lauralee Trujillo, Empower Program                                                                                                  Lauralee Trujillo was born and raised in Taos, New Mexico, where she is now 20 years old. She started working with Taos Behavioral Health in 2022. Additionally, she is involved with the substance abuse prevention program, Taos Alive. Lauralee became a member of Taos Behavioral Health and Taos Alive because she is passionate and loves children. She enjoys the Taos Mountains and being outside. Lauralee wants to encourage the youth in the community to live healthy and happy lives.
Aries Miera, Empower Program                                                                                                            Aries was born and raised in Taos, New Mexico. Being a lifetime resident of Taos, Aries is extremely experienced with the local culture and issues which are present in the community. These experiences are what has inspired Aries to support and empower the community through Taos Behavioral Health. Aries is aspiring to further her education and career with Taos Behavioral Health.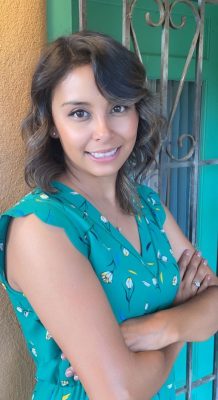 Baleria Santistevan, Familia y Mundo                                      Baleria was born and raised in Taos, New Mexico. After graduating from Taos High School, Baleria attended the University of New Mexico in Taos and received an Associated in Human Services. She then attended New Mexico Highlands University receiving a Bachelor's Degree in Social Work and a Master Degree in Social Work with a Concentration of Bilingual Bicultural Practice through the Advance Standing Program.  Baleria has worked with Taos families for over 12 years in a variety of supportive roles. She joined Taos Behavioral Health team in May of 2022 and is currently working towards her licensure.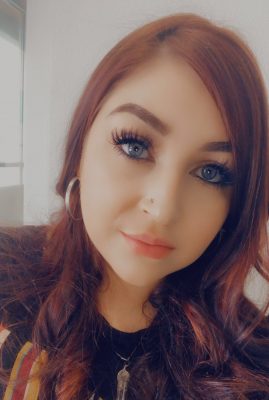 Megan Lopez, Semillas y Raices
Megan was born in Los Alamos, NM and raised in Taos, NM. She graduated from Taos High School in 2011. Megan worked as a Financial Consultant at Nusenda Credit Union for 4 years. From this experience she has a great insight on community needs. Megan joined Taos Behavioral Health to help support families and children in the classroom by providing Social and Emotional Learning to students. Megan is dedicated to supporting families and children throughout our beautiful Taos community. During her spare time, she enjoys spending quality time with her two daughters.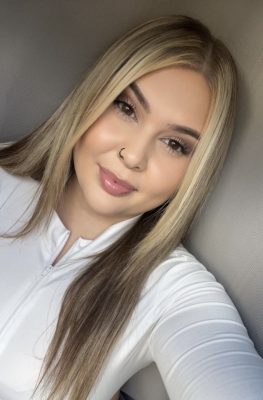 Chantelle Deitrich, Intergrity First Program                   Chantelle was born in Los Alamos, NM and raised in Taos, NM. She attended Taos High and participated in  the Dance Team throughout her high-school career and was an asset to the leadership program in which she was involved in coordinating and setting up school events. She graduated from Taos High in 2022. Chantelle is currently continuing her college education at UNM- Taos. Chantelle, being a younger member of the Taos community, has found interest in supporting the youth of her community to enhance their skills within their academic, social/emotional, and home/family domains.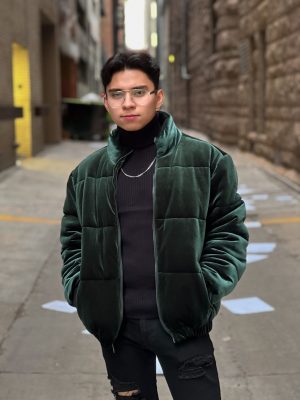 Alejandro Munoz, Semillas y Raices                      Alejandro is 19 years old and he was born in Taos, NM but raised in Mexico. He graduated in Mexico from high school in 2021, and moved back to Taos a year and a half ago. He is currently studying pre-business at UNM and he also is wanting to obtain a physiology degree in the future.  He has been working for Taos Behavioral Health for 4 months as a CCSS worker in the Semillas y Raices program and he really enjoys spending his time supporting kids academically and emotionally, he has really enjoyed learning about them and their crazy ideas. Alejandro currently has a second job, as a server. He has been in the restaurant business for over 3 years. His hobbies also include taking pictures since he is also photographer, going to the gym which is like his therapy, and he loves to hike and go out with friends.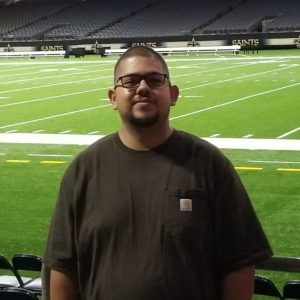 Tony Vigil, Familia y Mundo                                      Tony was born in Taos, New Mexico and was raised in Arroyo Hondo, New Mexico. Tony graduated from Taos High school in 2007. He was a salesmen for Republic National Distributing for 10 years and recently made the transition to Taos Behavioral Health. He is a family man with a calm nature and wanted to do a rewarding job within his community. He finds that working with children in our community is truly rewarding and he can not wait to further his career with Taos Behavioral Health. On Tony's free time he volunteers with the Hondo/Seco Volunteer Fire Department and Taos Little League, Tony has deep roots in helping his community. When Tony isn't working or volunteering Tony enjoys spending time with his wife, Andrea and their four children. He also enjoys four wheeling, being in the mountains and hanging out with good friends.