The administrative staff of Taos Behavioral Health is a dedicated, skilled, and hard-working group of Taoseños.  They're the ones who actually run the agency and, like our clinicians, they are committed to making a difference.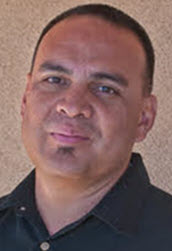 Simon Torrez, Chief Executive Officer
Simon Torrez joined Taos Behavioral Health as the business manager, and he took over the CEO role in September 2013. He is a homegrown Taoseño with rock-solid discipline from his military service. . .  smarts from his years as a business manager. . . and the heart of a dedicated family man. He is delighted to be helping build nonviolence skills in Taos.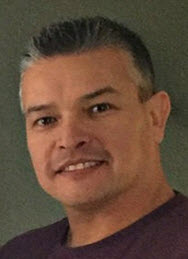 Zach Garcia, Leader, Gang Resistance is Powerful (GRIP)
Zach Garcia grew up in Taos. Following high school, he had a stint at modeling, then moved to Las Vegas, Nevada, where he studied photography at the University of Nevada-Las Vegas. He also worked as a photographer in casinos. Following six years working in a gold mine, Garcia returned to Taos to pursue his interest in law enforcement. He had an 18-year career as a law enforcement officer, working in a variety of environments. While he loved solving crimes, over the years he became highly stressed at work and at home and found himself becoming more negative about people in general. In March 2015, he determined to change and begin to search for a different profession. In the fall of 2015 he joined Taos Behavioral Health to lead the Gang Resistance is Powerful (GRIP) program and proceeded to enhance the curriculum and reach of the program. He added a strong section on anti-bullying and recruited more classrooms to participate in the program. He thoroughly enjoys working to prevent violence among youth and wishes he had made this change earlier. Zach is heavily into parenting, with three children, Zach, aged 21, Alexis aged 20, and four-month-old Kyren who was born in November 2016. Zach and his family like to ride his motorcycle, and he is the owner of Sweet Leaf Premium Cigars in Taos.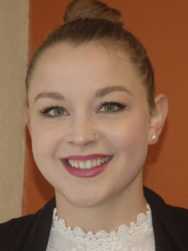 Miriam Jones, Billing Coordinator
Miriam Jones became part of the staff of TBH in September of 2018 after five years on the staff of Valle del Sol. In her previous employment she was the front desk manager and a Behavioral Management Specialist (BMS). As a BMS she worked one on one with students supporting them in successful integration into the mainstream educational setting and coordinated with parents and therapists. Previously she was a server and general manager for Orlando's, overseeing employees, managing daily schedules, and bookkeeping and customer service. A native of Amarillo, Texas, Miriam is one of six children with strong relationships with both her biological and adoptive parents. She has a ten-year-old son and a two-year-old daughter, and in her free time she enjoys basketball, movies and time with her kids.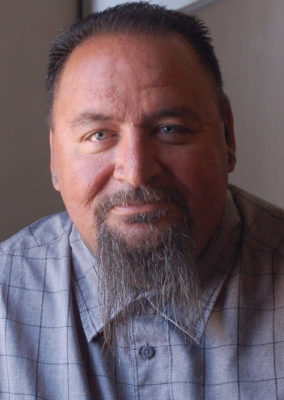 James Mondragon, GRIP Assistant and Familia y Mundo Support Staff
James Mondragon joined TBH in 2017 as the coordinator for GRIP (Gang Resistance is Powerful) and support staff in Familia y Mundo—our therapeutic after-school program.  These roles seem expressly designed for him, since much of his life experience mirrors that of the at-risk boys of Taos. He is the oldest of five boys in a family that experienced parental drug addiction, violence and abuse.  His parents become clean when he was a teenager, but his mother left, and his father moved the boys to Taos. James sank into the world of drugs and gangs and, in his words, "any street adventure" he could find.  It was in Taos where he met his future wife Amy at a basketball game, whom he credits, along with his father, for turning his life around. Over the next years, he held a series of jobs – in construction, as a cook, a dishwasher, and volunteer fire fighter. He also owned several businesses, including a moving company and a cigar business. Of those experiences, his most rewarding was as a fire fighter because, he says, "I was able to give back to the community."  That sense of giving back brought him to TBH where he sees his own experience reflected in the behaviors of the Taos youth.  James and Amy have three boys and two girls, and he wants to give them very different life model than he had growing up. At TBH, he is doing just that.