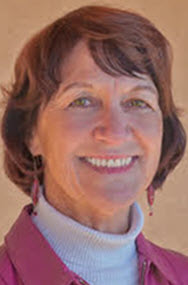 By Mary McPhail Gray
Board Chair
When you come to TBH, you will be greeted by our new receptionist—Nancy Diamond, a consummate welcoming personality with over thirty years of experience in various roles in Taos.  She will help you feel comfortable and make sure your immediate questions are answered.
Then you will visit with Tiffanie Hines—our Intake staff member who will make certain that we have all your contact and insurance information and will listen carefully to the concerns and goals that bring you there.  Hines has been in Taos for ten years working at a variety of behavioral health agencies and also as a pharmacy technician at Walgreens.  She is completing an internship with us, while finishing a master's degree in social work at Highlands University.
In a new role—but a familiar face—is Eric Mares who recently accepted the clinical director position.  These three staff members are keys to making sure whatever the challenges you describe—you are paired with a clinician with the skills and interest to meet your needs.  We understand that it is the human relationships that make all the difference in your journey to health. [Read more…] about New Roles, New Faces at Taos Behavioral Health