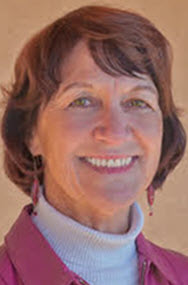 By Mary McPhail Gray Board Chair
"I work from a deep commitment to partnership with my clients—asking them how we can help them achieve their goals" states Brian Salazar, the Director of the new Comprehensive Community Support Service (CCSS) program at Taos Behavioral Health.  CCSS is a Centennial Medicaid-supported community-based behavioral program for individuals of all ages struggling with a mental health challenge that interferes with their successful independent functioning in the community.  It provides psychosocial services to assist participants with learning the skills necessary to achieve the highest level of independent functioning, stability and independence.
After an assessment by a clinician, a plan is made with the client to cover five domains: community or independent living, employment or work, socialization, recreation and self-care, and thinking.  Through group and individual sessions, the CCSS worker and client work together on goals in each area.  "The client  is in charge of making a self-assessment as we work together" states Salazar.  If they are making progress, the client is able to find support for more fully participating in the community and building a satisfying life.  In contrast to case management, where a professional performs the actions to link the client to systems,  the CCSS professional teaches the client how to navigate systems and make use of  resources  they have seen as not open to them.