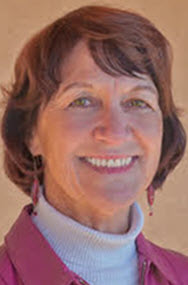 By Mary McPhail Gray
Board Chair
"I love having interns," declared a program director at TBH.  "They bring such enthusiasm and energy and sometimes they have  studied some  very recent research that I have not yet seen."
"It is wonderful to really start to work in my profession and I have so much admiration and respect for my supervisor," declared a new intern at TBH.
Taos Behavioral Health has employed interns from Highlands University, Southwestern College, Adams State University, and Prescott College in Arizona.  They bring a variety of interests such as  wilderness therapy and Eye Movement Desensitization Reprocessing and are anxious to have the opprtunity of supporting clients' growth.  They may have worked only with youth and are focused on the opportunity to work with adults and/or families.  The variety of therapeutic services offered by TBH is a great learning environment for them. The directors and supervising staff are experienced and skilled at a variety of interventions and can provide ongoing feedback.
Barbara (Babs) Costello is in her final masters' semester at Highlands University and is delighted  that her current case load in the Outpatient Therapy  program includes adults aged 20 to 60.  "I have 15 years of work with high risk students in a variety of settings and I have found it deeply fulfilling to work with parents and other adults,"  says Costello.
Costello was the Questa Municipal School Truancy Officer during which she helped write family contracts  to support students getting to school.  In her work with the Chrysalis Alternative Program and with Familia Y Mundo Afterschool and summer program she worked with youth who needed therapeutic support to remain in school.
" I can relate to many of the issues my clients present and believe that I have been able to provide them a safe calm place to emphasize their strengths."  Her personal experience as a single mom and work as a child abuse investigator for Children Youth and Families Department gives her insights to share.
Costello's comments about working with a new age group are similar to a comment by Elena Montoya who is also in her last semester at Highlands University.  Montoya is working in the TBH Family Center and thus has experiences with one on one counseling of adults and children.  Her previous work experience had been in group settings and she appreciates the Family Center's work with the whole family system and support for early intervention.
Costello was raised in a small town in Iowa.  Montoya was raised in Taos.  Both see their chosen profession as an opportunity to give back to the community.  They recognize that  family success deeply impacts the community of  Taos.  Both of them see themselves offering clients support for life changes –making decisions to start new family practices.  Costello describes  her family as dysfunctional with behavior patterns that she was able to give up when she did her own counseling.  Montoya's mother was also a social worker and deeply influenced her to make a difference in the community.  She is a mother to five sons and a daughter.
TBH especially recruits interns with a variety of personal and professional experiences which enhance their academic preparation.  Nurturing the next generation of clinicians gives supervisors a chance to shape the profession and to use their teaching skills. Clearly interns are exploring career opportunities and need realistic feedback about the match for their skills and interests.  We look forward to seeing some of our interns remain with us as employees once they graduate.
TBH has the largest licensed and credentialed behavioral health staff in Northern New Mexico. We can be reached at 575-758-4297 or www.taoshavioralhealth.org
Mary McPhail Gray is the board chair of TBH and can be reached at 575-779-3126 or mcphailconsulting@gmail.com.