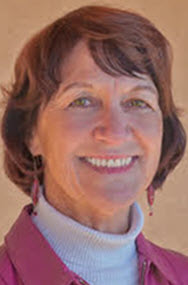 By Mary McPhail Gray
Board Chair
"If I work myself out of a job—I know I am doing well!" states Michael Boyle, a licensed Marriage and Family Therapist who recently joined the staff of Taos Behavioral Health.  Boyle is adamant that the service he provides is a  partnership with clients who are motivated to change.
Whether you have a particular stress right now or believe you can optimize your health and increase your happiness by working on specific goals, Boyle's extensive education and  personal and professional experiences have built a great variety of skills to assist you.  He can bring ideas from mindfulness, distress tolerance, emotional regulation and interpersonal effectiveness to work with you. 
Boyle is trained in Dialectical Behavioral Therapy (referred to as DBT) which brings together the most effective therapeutic ideas from work around the world.  Known as the "Gold Standard" of therapeutic treatment it can assist you in learning successful tools to apply to your life goals.
Boyle is known well in Taos, having been recruited by Tri-County to work as a family and youth therapist.  He was responsible for establishing the Family Center—now housed at TBH.  He is particularly committed to support you in building meaningful human connections with others in your life.
The unique strengths that Boyle brings to his work are an understanding of research that is grounded in psychology, neuroscience (or the functioning of our brains), psycho-social behaviors, and non-denominational spirituality.  In his own life, Boyle has experienced traumatic brain injury, diagnosed mental health crises, and work in a variety of cultures—experiences that have made him able to relate to a broad variety of clients with love and compassion.  He wants to help you take the attention off problems and recognize your strengths and the things that bring you joy.
Boyle believes strongly in helping clients take their attention off the past and honor their symptoms as messages to learn from.  He helps clients create new practical tools to deal with the present—and in the process create new neuro patterns in the brain to reinforce these  choices.  He knows that the nervous system is either in a flight—flee or thriving mode—and he wants to reinforce your journey to change and be in charge of their own thriving. He has created exercises that specifically help people turn off their flight/survival instincts and learn how to thrive.
One of Boyle's strong values is the importance of working in groups.  While he acknowledges that some specific traumas and experiences require initial one-to-one work with a therapist—he believes that the connections and support in group work are unique.  Loneliness and isolation are real problems in society—and creating a group whose members come to care and know each other is a powerful experience.  He sees members give advice and encouragement to each other—often more impactful that words from a therapist.
As part of Boyle's group work,  he has created the game of life titled "Superbetter" that supports fun and challenging ways to create change.  And if you change enough to meet your goals—then you "graduate" and Boyle has done his job well!
Boyle has an undergraduate degree from Bowdoin College and two master's Degrees from John F. Kennedy University –in Counseling Psychology and Transpersonal Psychology.  He would be happy to answer any questions you might have about his work or referrals by calling TBH at 575-758-4297.  In addition to working on the staff of TBH, Boyle is also available through his private practice  at michael@taosmentalhealth.com
TBH has the largest behavioral health staff in Northern New Mexico.  Contact us at 575-758-4297  or 105 Bertha in Taos or at www.taosbehavioralhealth.org.
Mary McPhail Gray is the board chair of TBH and can be reached at 5750779-3126mor mcphailconsulting@gmail.com