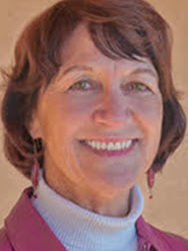 By Mary McPhail Gray
Board Chair
As the school semester and 2019 come to a close we at Taos Behavioral Health wish to express our appreciation to the community and our partners for the robust growth we have experienced.  The town has experienced changes in behavioral health services over the past year, and we have stepped forward to initiate new programs in response to clear needs.
In this year of growth, we have organized our services into six separate programs each led by a director—in order to better serve our clientele.  Each program staff meets regularly to enhance program quality and share needs and successes.  As you come to our agency to receive services, here are the broad offerings we hope can meet your needs.
Our primary adult program is Outpatient Treatment (OTP)—headed by director Linda Sanders.  This staff provides support for normal issues of adult life, including post-traumatic stress disorder, grief and loss, depression, relationship issues, anger management, and  goal setting/decision making. The clinical staff includes Steve Moser, Michael Pena, Chuck Neelley, Tilghman Evans, Amanda Gallegos, Barbara Costello, and Carol Jackson.  Clients may be seen individually or as couples or veterans.
At Taos High School Director Eric Montoya leads a staff of clinicians who provide individual counseling and group therapy, as well as responding to critical behavioral health emergencies such as suicide.  Clinicians Dave Martin, Kimberly Ogden and Sadie Quintanilla are very visible in daily school life.
At Taos Middle School Director Brian Salazar leads a staff that includes James Mondragon and Madalena Miera providing individual and group counseling services.  They are particularly effective in intervention to calm students and help them succeed in the normal classrooms.  Equine therapy with miniature ponies is a special offering at this site.
The Family Center is headed by Director Katia Torrelli Delgado.  This clinical group sees youth clients at Enos Garcia Elementary and expands to provide individual youth and family therapy  at the TBH offices.  Clinicians include Bruno Nora, Ashley Branch, Tiffany Hines, Karen Rivera, and Diana Cardenas.  This staff includes several who are bilingual. They also support the offering of equine therapy at Enos Garcia.
Our longest running program is Familia y Mundo, a therapeutic after-school program housed at Ranchos Elementary.  Director Erin Clack leads a staff including Brian Salazar, Dave Martin, Heaven Valdez, Rafelita Trujillo, Madeline Montez, and Husam Khweis.  This staff provides a daily curriculum that emphasizes social/emotional skill development in group and individual therapy.  It offers programing during school breaks and continues into a summer day camp.
The Small Schools program serves Taos Charter and outlying schools and is headed by clinician Beatrice Miera with Rachel Pine and Carolyn Wilson.
In 2018 we began a pilot program in Albuquerque staffed by clinician Gabriella Tafoya-Torrez and Veronica Tovar.  We are providing individual and group services to students in two neighboring schools and have extended services to meet with some families after hours.
All of our programs are supported by the Coordinated Community Services Staff (CCSS),  directed by Brian Salazar, in order to effectively implement clients' treatment goals.  In addition, we currently are hosting eight interns who are working to obtain their master's in counseling or social work from several different Universities. Student Interns include Eloisa Ramos, Gina Cordova, Lien Sardinas, Elena Montoya, Madeline Montez and Barbara Costello.
The Management Team is headed by CEO Simon Torrez and Clinical Director Eric Mares.  The first person who  greets you at our offices is Fran Medina, our receptionist, assisted by Samantha Ortiz. The administrative Billing Department is headed by Lisa Torrez assisted by Leanne Eztel, Bianca Silva and Miquela Polanco.
All staff and board members are delighted that school administrators and staff provide us with access and collaboration for our programs housed in their individual buildings.  A strong collaboration with other behavioral health service organizations is continuing to grow in order to effectively meet the community needs without duplication or competition.
Gutters and Storyteller Theatre have shown their support by providing reduced fees so that we can take our youth clients bowling and to a movie as the semester ends.
Our thirteen years of service to Taos has provided us with deep satisfaction.  We can offer a great variety of therapeutic services including DBT Groups, EMDR, and Acudetox.  We appreciate the opportunity to continue to be of service.  Count on us to be with you throughout 2020 and beyond.
TBH has the largest licensed and credentialed behavioral health staff in northern New Mexico.  Reach us at www.taosbehavioralhealth.org, 575-758-4297 or 105 Bertha St. in Taos.
 Mary McPhail Gray is the Board Chair of TBH and can be reached at 575-779-3126 or mcphailconsulting@gmail.com