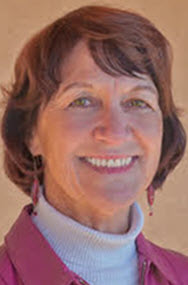 By Mary McPhail Gray
Board Chair
When you walk up to the door of our offices at 105 Bertha — the main door has a colorful heart wreath decorating it.  Just inside on the receptionist's desk is a poster "Follow Your Heart."  Why?  Because this is February: Valentine's Day month and it gives us a chance to express some deep commitments to love.
Our TBH tagline — "Heal * Grow * Empower Yourself"  — is really about loving yourself — even in the toughest of times.  How hard this is to do! In a culture with great emphasis on independence and self-reliance, any hint of feelings that are the opposite can be viewed as weakness and something to be ashamed of.  And in our current economic times, many outside forces create powerful limits on our feelings of pride and success.
At TBH we have a staff of 25 clinicians who themselves represent a great variety of life experiences and bring a variety of skills to the work they have chosen.  They have also walked tough paths and know that recovery and survival often depend on a special relationship with a friend, family member or counselor.  When they talk about their work, their faces light up as they express their love and commitment to the clients they serve. [Read more…] about "A Love Story"– Taos Behavioral Health