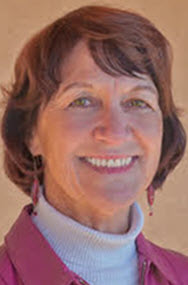 By Mary McPhail Gray
NVW Board Chair
"We are honored that three clinicians from the Family Center, previously administered by TriCounty Community Services, have accepted our offer to join the clinical staff at Nonviolence Works" said Simon Torrez, CEO of Nonviolence Works.  "Their professionals skills and experience compliment our current staff and enable us to be more responsive to the community in these difficult times."
In an interesting balance of life experiences and connections, the new hires include one native Taoseño — Ashley Branch — and two who are natives of Peru — Bruno Nora and Katia Torrelli-Delgado.  All three are all bilingual.
Katia Torrelli-Delgado is a Licensed Marriage and Family Therapist who has had a 25- year career as a clinician, mainly in Taos.  She is an experienced supervisor and admits to loving that role as a way of giving back to the community and the profession.  "I enjoy seeing my staff open, grow, and explore new learning."  New learning is highly valued by Torrelli-Delgado in her own practice as she incorporates the latest research-based interventions. She is particularly committed to strength-based interventions that teach her clients how to guide their own growth and recovery.  Torrelli-Delgado previously served as the clinical director at NVW from 2014-2016.
Bruno Nora is a native of Peru who "always knew that I wanted a profession in which I helped people."  He studied psychology in Peru for 5 years and immigrated to Taos in 2004 after a life-changing summer in Red River.  In New Mexico, Nora finished a BA in psychology from UNM and later received a Master in Counseling and Clinical Mental Health from Adams State. He worked as an intern and then a clinician at Agave Health and also worked at Valle del Sol before moving to TriCounty. While going to school and working as a clinician, Nora also was the co-owner of a restaurant in Red River.
Ashley Branch is a native of Taos and attended Highlands University for both her bachelor's and master's degrees.   She is bilingual and describes herself as culturally sensitive and skilled at creating trust with her clients. During her master's program, she was an intern at the residential psychiatric hospital and also was a teaching assistant in psychology classes.  She commented that she is deeply gratified by the privilege of being part of her clients' journeys — helping them to greater health and peace.
All clinicians support the philosophy of the Family Center that emphasizes the importance of including the whole family in treatment — always planned when it is appropriate for the progress of their child/youth.
All three clinicians are available for new clients.  Call the main number at NVW 575-758-4297 or go online at www.nonviolenceworks.us and complete the referral form.  There is a place to indicate "family center."
The Family Center will remain at their current offices at 920 Salazar while NVW plans the move to a new space designed specifically for their needs.  In the meantime, we are delighted to welcome our new colleagues and support each other's practice.
Nonviolence Works has the largest licensed and credentialed behavioral health staff in northern New Mexico.  We can be reached at www.nonviolenceworks.us, by calling 575-758-4297 or stopping by our office at 105 Bertha. 
Mary McPhail Gray is the board chair of NVW and can be reached at mcphailconsulting@gmail.com or 575-779-3126