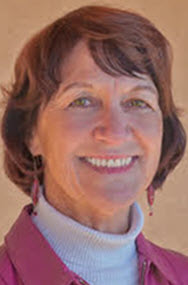 By Mary McPhail Gray
NVW Board Chair
Nonviolence Works wishes to thank all those serious shoppers who came on April Fool's Day to buy at our first annual NVW Garage Sale.  We had a great time visiting with treasure seekers and were grateful for the opportunity to talk to about our work in community.  Special thanks to the repeat visitors who just couldn't resist coming back!
The funds that we raised will enable us to enrich the curriculum offered in both our summer day camps.
Nonviolence Works will be present on Friday, April 14th. at the Taos Mesa Brewery Mother Ship at 6 p.m. to reach out and help you support some of your community members through our strong programs described below.
Youth Programs for the Summer
Our Familia y Mundo after-school program turns into a summer day camp housed at Ranchos Elementary School with a 9-3 schedule of individual and group therapy, arts and crafts, hiking, swimming and other outdoor activities and special community visits.  With donations, we can provide more high quality materials for art, give them more field trips and purchase better sports equipment.
In the summer we also offer a day camp for youth ages 11-14 housed at our facility on Gusdorf Road.  This opportunity can be therapeutic for those youth who need individual and group counseling—but can also be an enrichment summer experience for those who do not require that intensity of support.  All youth will have an opportunity to participate in arts and crafts, engage in physical fitness outings at the park and on wilderness hikes, practice martial arts at Defendu Academy, cook their owns lunches with confidence, and engage in yoga and mindfulness practice.  It is skill building and takes advantage of the rich opportunities in our community.
Call 575-758-42917 to enroll your youth.
Programs for Families and Adults
Nonviolence Works continues in its twelfth year of service to the Taos community by offering strong therapeutic programs to youth, families and adults.  In addition to those programs described above, we are accepting referrals for both of our Nonviolence Awareness Classes (NAC) for both men and women.  These 26-week programs are lead by experienced clinicians with co-support from others who have graduated from the program.  The processing of tough life experiences and the shared learning of new skills is a strong characteristic of these groups.
We are recruiting men to join a research-proven fatherhood program entitled 24/7 Dads.  This is an opportunity to be with other men and learn and practice skills that are developmentally appropriate and sensitive to cultural practices.  It is especially powerful for Dads with infants and young children—to start the fathering role successfully.
Our new family therapist, Marcella Skogen has increased our capacity to see more families in therapy, and we are continuing to recruit for the Restorative Parenting class. This parenting class is a research proven intervention to assist parents who have experienced the loss of parenting rights and need a supportive journey to learn new skills.  We also see families in the Supervised Visitation program, which provides a safe place for parents who have lost visitation rights—to unite with their children.
NVW continues to have strong support in therapy for individuals who have experienced grief and loss in all its forms.
How to Help
Our web site (www.nonviolenceworks.us) has been greatly enhanced and gives in depth information about our staff and our programs.  You can donate online—by making a one time contribution or setting up a monthly donation.  Also—when you shop on line, go to AmazonSmile and specify NonviolenceWorks as the organization you wish to send your .5% to.  Every amount adds up to make a difference in Taos!
NVW has the largest behavioral health staff of counselors and social workers in northern New Mexico.  Reach us at 575-758-4297 or www.nonviolenceworks.us
Mary McPhail Gray is the board chair of NVW and can be reached at 575-779-3126 or mcphailconsulting@gmail.com