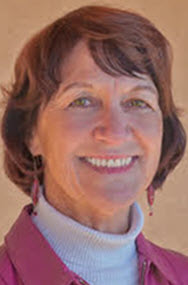 By Mary McPhail Gray
NVW Board Chair
Nonviolence Works wishes to thank all those serious shoppers who came on April Fool's Day to buy at our first annual NVW Garage Sale.  We had a great time visiting with treasure seekers and were grateful for the opportunity to talk to about our work in community.  Special thanks to the repeat visitors who just couldn't resist coming back!
The funds that we raised will enable us to enrich the curriculum offered in both our summer day camps.
Nonviolence Works will be present on Friday, April 14th. at the Taos Mesa Brewery Mother Ship at 6 p.m. to reach out and help you support some of your community members through our strong programs described below.
Youth Programs for the Summer
Our Familia y Mundo after-school program turns into a summer day camp housed at Ranchos Elementary School with a 9-3 schedule of individual and group therapy, arts and crafts, hiking, swimming and other outdoor activities and special community visits.  With donations, we can provide more high quality materials for art, give them more field trips and purchase better sports equipment. [Read more…] about Thank you!