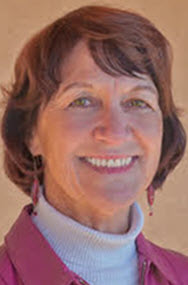 By Mary McPhail Gray
NVW Board Chair
Nonviolence Works has just completed a move to a new location at 105 Bertha Suite B — across from the US Postal Center and behind Toribio's restaurant.  We find the new space very uplifting — great colors and art — plenty of places for people to visit and work together. Our phone number is still the same (575-758-4297), and our website (www.nonviolenceworks.us) and Facebook page give you all the current programs news.
We are excited to begin our annual summer Therapeutic Camp (Familia y Mundo) with 45 enrollees and a great program of art, crafts, physical skill building, swimming, individual and group therapy, and community service activities. We offer this program to the community through the ongoing partnership with Ranchos Elementary School.
Our search continues to locate an appropriate environment for a residential treatment center for adolescent males — we will keep the community informed about those plans and our needs.
We have initiated a new Gabler Battle Back Program for veterans with unique strengths in our staff, board and our commitments to this population. The title refers to our belief that we must in good conscience help those who have sacrificed for our freedom — to be supported in their battle back to get all the way home.
There are 6,000 veterans in northern New Mexico and approximately 40% of them are in need of some form of mental health support.  In addition, far too many of the homeless in our country are from the ranks of veterans.  We see them at the roadside in our village — struggling. [Read more…] about We've Moved! New Location—New Programs