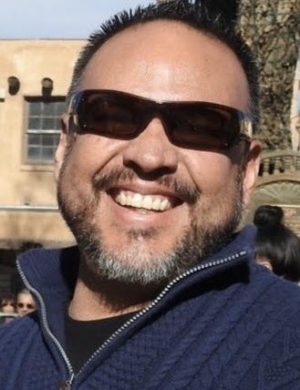 By Simon Torrez
Executive Director
Since its incorporation in 2007, Taos Behavioral Health has gone through three name changes.  When we started as Men Engaged in Nonviolence or TaosMEN, we were a four-man staff providing mentorship and fatherhood programs through grants and donations in a 1000-square-foot building. After several years of these two services, community leaders asked us to provide more female programs; that resulted in the launching of Women Engaged in Nonviolence, TaosWIN.  Our staff increased to eight, and we moved to a larger 4000-square-foot building.  This staff growth included three clinicians since we recognized that clinical services were necessary for the clients we were serving in the mentorship and fatherhood programs.
We soon began providing in school therapeutic services in collaboration with Taos Schools to students who were no longer being served due to budget cuts within the New Mexico Public Education Department (PED).  With these new services we launched a new name, NonViolence Works, Inc (NVW) to reflect our broader offering of preventive health services. NVW provided these services for six years from its location at 1337 Gusdorf Rd until the decision was made to move to a smaller space adapted for the specific programs that are not housed within the schools.  Today, adult and family services, group   counseling, and veterans' counseling programming are housed at our new location at 105 Bertha Street.
The school-based programs continue to include individual and group counseling for students, a therapeutic after-school program  (Familia y Mundo) and the Gang Resistance is Powerful (GRIP) preventive educational program. A Residential Treatment Center for adolescent males, Lobo Peak, will be housed jointly with county facilities. We are exploring sites for the Gambler Battle Back Program and Veterans' Residential Services. [Read more…] about Taos Behavioral Health—Still Here—Still Serving!