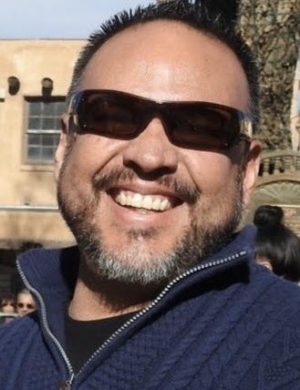 By Simon Torrez
Executive Director
Since its incorporation in 2007, Taos Behavioral Health has gone through three name changes.  When we started as Men Engaged in Nonviolence or TaosMEN, we were a four-man staff providing mentorship and fatherhood programs through grants and donations in a 1000-square-foot building. After several years of these two services, community leaders asked us to provide more female programs; that resulted in the launching of Women Engaged in Nonviolence, TaosWIN.  Our staff increased to eight, and we moved to a larger 4000-square-foot building.  This staff growth included three clinicians since we recognized that clinical services were necessary for the clients we were serving in the mentorship and fatherhood programs.
We soon began providing in school therapeutic services in collaboration with Taos Schools to students who were no longer being served due to budget cuts within the New Mexico Public Education Department (PED).  With these new services we launched a new name, NonViolence Works, Inc (NVW) to reflect our broader offering of preventive health services. NVW provided these services for six years from its location at 1337 Gusdorf Rd until the decision was made to move to a smaller space adapted for the specific programs that are not housed within the schools.  Today, adult and family services, group   counseling, and veterans' counseling programming are housed at our new location at 105 Bertha Street.
The school-based programs continue to include individual and group counseling for students, a therapeutic after-school program  (Familia y Mundo) and the Gang Resistance is Powerful (GRIP) preventive educational program. A Residential Treatment Center for adolescent males, Lobo Peak, will be housed jointly with county facilities. We are exploring sites for the Gambler Battle Back Program and Veterans' Residential Services.
Our new home on Bertha Street has welcomed 13 new staff members and over 200 new clients.  With this growth of staff and program, we thought that the third time is the charm, and we changed our name to better reflect all the services we are providing.
Thus, Taos Behavioral Health (TBH) was born, a name covering exactly what we are:  a home-grown, grass-roots nonprofit serving Taos.
Over these eleven years, the Board of Directors and leadership thought at times that the financial challenges for a behavioral health not-for-profit were too great to overcome and considered closing the doors.  The one driver that kept us going was the inspiration of the community we served.  As we saw large behavioral health organization come and go, leaving the community broken and stressed, we knew that we had to keep fighting.
Today TBH has a staff of 33, of whom 25 are clinicians, 4 are grant-supported, and 4 are administrative.  Our working Board of ten directors has not only stepped up financially but is hands on and supportive of the staff.  TBH has prided itself to being able to adapt and answer the call of the community for services. In the Taos Schools — Dr. Lillian Torrez, superintendent; Robbie Trujillo, principal of Taos High School; Alfred Cordova, principal of Taos Middle School; Dr Lourdes Cordova, principal of Ranchos Elementary School; and Dr. Gladys Herrera Gurule, principal of Enos Garcia Elementary School — have all supported TBH with open arms, and TBH has always answered their call for services.  The New Mexico Children, Youth and Family Division and the local law enforcement and legal systems have always been steadfast partners.
TBH is still a grass roots, home-grown organization that will continue to provide services to the community. TBH takes all Medicaid insurances, Medicare, and private insurance, as well as the two main veteran insurances. Look us up on the web site, give us a call, or walk in!   We are still serving Taos!
Simon Torrez
Executive Director
Taos Behavioral Health
105 Bertha, Suites A-B-C and D
Taos NM 87571
Phone: 575-758-4297
Website: www.taosbehavioralhealth.org