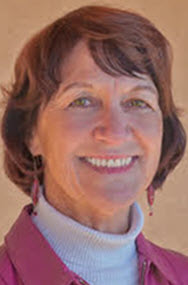 By Mary McPhail Gray
NVW Board Chair
New Nonviolence Works board member, Sandra Bentley has been working with staff and board to design a fresh up-to-date look for our site at www.nonviolenceworks.us.  We think you will enjoy its look and learn a great deal about us.
One special feature of the site is the art by Taos school youth from the 2013 The Art of Nonviolence show at the Taos Center for the Arts.  Youth create images to remind us of the impact of violence—and the power of nonviolence.  We look forward to our next show at the TCA in the spring of 2018.
Our history describes the fact that NVW grew out of the vision of Vishu Magee who convinced many Taos men to take a pledge to be nonviolent and begin mentoring young boys. Initially working under the structure of the Community Against Violence (CAV) Magee and the first administrator—Crispin Clarke—started groups for men and boys and increased a commitment to mentoring in 2004.  In 2007, we incorporated separately from CAV, initially as Men Engaged in Nonviolence (MEN).  Gradually—in response to community requests, we began working with girls, women and families.  The name Nonviolence Works reflects our mission to "inspire and train all people to lead lives of nonviolence."
Our programs are described in specific detail so you get a sense of our overall commitments.  While 70 percent of our work is with youth, we have strong programs for adults, couples and families.
We are proud of our staff.  Thirteen of them were born and raised in Taos or Questa and 4 have lived here 15-25 years.  All clinicians have master's degrees and areas of special skill such as family therapy, suicide prevention, grief and loss, positive relationship building, art and movement therapy, borderline personality and crisis intervention.  Their bios on the web site show the rich and varied experiences they have had.  The administrative staff has worked with youth in a variety of settings and brings special structure and caring to your youth programs.
Our eight Board members should impress you with the variety of backgrounds they bring to this work.  Navy officers, teachers, social workers, editors, administrators in the corporate and public arenas and business owners are among the group.  Two board members are life long Taosenos and others have lived here many years.
We think you will see that our staff and board bring rich and varied backgrounds to this work.  We serve the community with our skills and our hearts.
The program descriptions give you a clear sense of how we spend our resources and we invite you to contribute to our success in a variety of ways. You can make a one-time donation easily through PayPal or with your credit card.  You can commit to a monthly donation through PayPal or go to Amazon Smile and designate us as the agency you wish to donate to.  You may wish to donate to a particular program that touches your heart—and our program descriptions will help you make that determination.  Any form your donation takes—we deeply appreciate it!
The web site will be update regularly—so keep up with our news!
NVW has the largest behavioral staff of counselors and clinicians in northern New Mexico. Contact us at 575-758-3297 or www.nonviolenceworks.us
Mary McPhail Gray is the board chair of NVW and can be reached at 575-779-3126 or mcphailconsulting@gmail.com