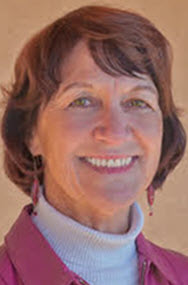 By Mary McPhail Gray
NVW Board Chair
"Instead of working on our homework, we were sitting in our math class planning where we would duck and hide if the warning suddenly came."
— a Taos High School student at the March 14th rally on the plaza.
"I am frightened to leave the classroom and go to the bathroom."
— a student in the discussion at St. James after the march from the plaza.
"The high school is not safe."
"We do not feel safe."
"Anyone can walk in and out all day"
— comments heard at the St. James gathering.
"I became a teacher to develop, mentor and grow young people. To ask us to hold guns is not in our nature."
— Pasqual Maestes
The iron in our bodies becomes stars when we are killed.
Respect the stardust in our blood instead of killing it.
— The poet Micalle Lewis, a 2017 graduate of Taos High
Ted Wiard, director of Golden Willow Retreat, stated that this community and the nation need to act through FEAR—Face Everything and Recover.
Can we face the obvious observation that the youth have taken over the narrative the adults should be creating?  Most adults over 40 did not experience the challenges our young people do today.  Can we do what Wiard said was needed—honor their anger by agreeing that something must change?  And protect them by holding space for action? [Read more…] about Listen and Learn