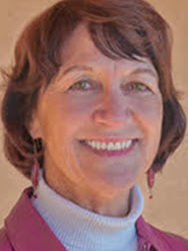 By Mary McPhail Gray
Board Chair
The trauma emanating from national news is felt by children in Taos—is heard in our schools, in our families, in our counseling offices.  The images on TV, the comments by parents and older siblings are scary and often not understood by children.
"Why do those TV pictures have people with no faces? "
"Why are there pictures of adults and/or children huddled on the floor in a room?"
"Why are there pictures of adults and children wading across a river or lying dead along the shore?"
Even if parents carefully shield their children from the news images we all see—it is impossible for them not to overhear something of the trauma occurring in our country right now.  As a border state, we have more action and reporting than other places might. Friends or classmates at school may be heard to express their fears—that their parents might be arrested—that they might come home to find them gone.  Even if their family is not immediately impacted by current threats children can undoubtedly learn that there is fear and violence in the land. [Read more…] about What Should We Tell the Children?