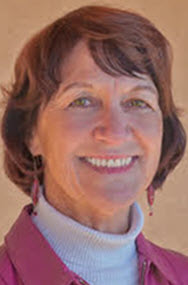 By Mary McPhail Gray
NVW Board Chair
"We don't get that regular teenage life anymore. It just doesn't exist," declared a Florida Parkland student.
 "When I think about getting ready for school," said a student in a church meeting for youth, "I choose the shoes I put on — the better to run in."
Is this the world of school we want our youth to have?
In a nation whose national leaders are not able to seriously debate and come to consensus about how to reduce the dangers posed by the proliferation of assault-type weapons, our youth are watching us. And they are applauding the legislature and the governor of Florida who made some brave starts.
The national polls of gun owners show a preponderance of support for responsible background checks, raising the age at which one can purchase a firearm, and reducing access in the market to assault weapons. Gun owners who hunt responsibly, enjoy controlled target practice, and believe that their livestock and homes may be safer if there is a rifle in the home — are not apt to agree with the NRA manifesto that any gun control regulation essentially limits our individual freedoms. In fact, most observers believe that this position insults the intelligence of our citizens and the strengths of our democratic processes.  [Read more…] about The World Has Changed for our Youth