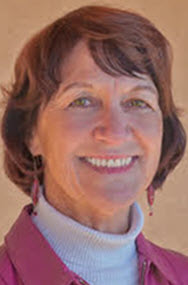 By Mary McPhail Gray
NVW Board Chair
"The most inspiring event in my counseling with individuals or couples is when they start figuring things out for themselves—taking responsibility for their own actions" said Michael Pena, the newest clinician at Nonviolence Works.
Pena works with adults only and is available now for new clients presenting many different issues.
While Pena's early years were spent in Texas, he moved to New Mexico 35 years ago. Pena was ninth in a family of ten children—an experience that may have helped him as a single dad raising three children of his own. He started a commercial cleaning business in Ruidoso and put them all through college. When Pena began to feel that he wanted to be involved in actually helping others achieve their life goals, he went to Highlands University to become a licensed social worker.  His youngest son took over the cleaning business and has expanded it dramatically.
"I am proud of my kids—they are all doing well," said Pena.  He also enjoys his seven grandchildren.
Pena became a Licensed Alcohol and Drug Abuse Counselor  (LADAC) in 2003 and in 2006 completed his master's.  He has worked in a variety of mental health settings and reports that one of the gifts he received has been supervision from outstanding clinicians.  Prior to coming to NVW, Pena worked for a year at TriCounty Mental Health Center.
Pena describes himself as operating from a Gestalt theory base, and he is comfortable with a variety of treatment models, including Cognitive Behavioral Therapy (CBT), Motivational Interviewing  (MI), and Intensive Outpatient Programming (IOP).  He is most grateful for the work experience and supervision he received while working at Life Link in Santa Fe under the leadership of Dr. Carol Luna-Anderson.  That agency began 25 years ago to reach out to homeless families and soon realized that substance abuse intervention and mental health services were critically needed. In this setting, Pena was able to work with a variety of clients with a great range of severity of needs.
Pena greatly enjoys working with couples but also enjoys leading groups and doing individual counseling.  "I love what I do" he says "and I want to keep on working for a long time.  Of course, when I was self-employed, I could leave whenever I wanted, create my own schedule, but this work is what I was called to do."
Pena has a strong spiritual base. He attended a Jesuit High School, and he cherishes his home on the Rio Hondo that has a round meditation room looking out at the forest.  "I know that I dreamed of such a place."
In the week prior to his arrival at NVW, Pena spent four quiet days alone camping near Duck Lake in the Rio Grande National Forest.
He is now ready to bring his broad skills and caring personality to clients of NVW in Taos. To make an appointment, call 575-758-4297 or go on line at www.nonviolenceworks.us.
Nonviolence Works has the largest credentialed and licensed behavioral health staff in northern New Mexico.  Contact us at 575-758-4297 or www.nonviolenceworks.us
 Mary McPhail Gray is the board chair of NVW and can be reached at 575-779-3126 or mcphailconsulting@gmail.com