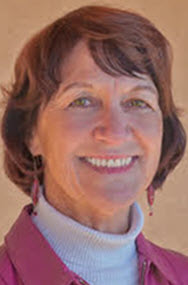 By Mary McPhail Gray
NVW Board Chair
"I really like to navigate journeys with my clients — we learn from each other," says Eric Mares, from his new seat as a Clinician/Program Director at Nonviolence Works.
Mares is a fifth generation Taoseño who knows this community well — he was educated here, and his family still lives here. He and his wife Danielle are both involved in human services and believe in giving back to help Taos come together for safety and health.
Mares is well known in the human services community in Taos, due to the variety of positions he has held, especially in the New Mexico Children Youth and Families Department (CYFD) where he was most recently the clinical supervisor for behavioral health in the ten-county region of Northern New Mexico.  At  CYFD,  he was promoted through positions in the investigation division, in-home services, permanence planning, juvenile probation office and as a clinician.  He thus has seen families and youth in a variety of situations with needs that require creative collaboration across agencies.
Mares holds a license as a clinical social worker with a master's in social work from Highlands University.  He has studied social work, government/non-profit management, business, and psychology from New Mexico State and the University of New Mexico.  He is also licensed to work with clients with substance abuse challenges.  His clinical concentrations also include grief and loss counseling, co-occurring diagnoses, family discord, and trauma recovery.
Mares is comfortable with both individual and group counseling and is able to bring a variety of techniques to his practice.  He is trained in Cognitive Behavioral Therapy (CBT) and also in Dialectical Behavioral Therapy where a clinician works to bring both acceptance and change together for a client. While he works with both adults and youth/children, he admits to a special dedication to the welfare of children.  Perhaps this is an expression of his deep commitment to family—he and his wife have four beautiful children, and he enjoys his role as an assistant coach to the Taos High School basketball team.
Mares began his career at Nonviolence Works when it was in a previous structure as Taos MEN, and he worked in the young fathers group.  He credits the staff of that program for encouraging him to go back to school for a master's in social work.
When he has time, Mares teaches at UNM Taos in the Licensed Substance Abuse associates degree program.  But he admits that his family commitments and his love of hunting, fishing, and spiritual activities give him a full life.  He is determined to stay close to his roots and help harness the creativity of our town. He believes strongly that he can help heal the community—keep it healthy and promote successful careers and family relationships in our young people.
Here at Nonviolence Works, one of Mares' first responsibilities is to support the transition of clinicians and clients who were formerly served by TriCounty. He sees this as a critical role he can play in the agency, especially due to his familiarity with other public services and professionals in the field.
We are grateful for his skills and welcome him!  He can be reached at 575-758-4297 or e.mares@nonviolentmen.org
NVW has the largest number of licensed and credentialed behavioral health workers in Northern New Mexico.  We can be reached at www.nonviolenceworks.us or 575-758-4297
 Mary McPhail Gray is the board chair of NVW and can be reached at 575-779-3126 or mcphailconsulting@gmail.com