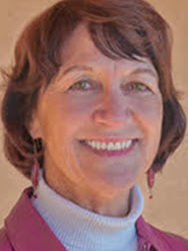 By Mary McPhail Gray
Board Chair
"It's a client empowerment  program!" says Brian Salazar in describing the new Community Coordinated Social Services (CCSS) program at Taos Behavior Health.
"Our goal is to empower all clients to be as independent as possible" says Salazar, who coordinates the newly-hired staff of 10.
All referrals of youth and adults receive a qualifying diagnosis and are supported by Medicaid.  After an initial clinical assessment, goals are set in the areas of socialization, education, employment or work participation, positive living, and  recreation/self-care.  Services can be offered in our offices, in the school, homes or communities—wherever a goal can be worked toward and the client is comfortable.
The new CCSS workers are assigned to specific programs housed in the TBH agency:
Out-Patient Treatment
Gina Cordova and Diana Cardenas are seeing adult and family clients.
Cordova has worked in Familia Y Mundo for two years and is a master's level intern in social work.  She enjoys seeing clients of different ages and has also worked with the clinicians at Taos High School.
Born in Mexico, Cardenas is fluent in Spanish and skilled at understanding cultural differences—especially related to parenting.  She has a bachelor's in social work from Highlands University and also sees clients at the Family Center in TBH.
Family Center
Miriam Jones and Diana Cardenas see youth, adults and families who are receiving Family center clinical services.
Jones previously was a CCSS worker at Tri-County and worked as a receptionist and billing clerk at TBH.  She is creative in planning for her clients and can "think out of the box."  With strong community ties, she has been able to bring together teamwork around her clients.
Cardenas is also working with adults through the outpatient program (OPT).  Her bilingual skills are especially helpful in family services.
Taos High School and Middle School
Madalena Miera, Rachel Pyne, and  James Mondragon see youth in a variety of services.
Miera has previously worked as the director of the Taos Children's Safe Room at CAV and at Los Angelitos' early intervention program. She is comfortable with a variety of ages and knowledgeable about special needs services and medical recommendations. She has previously worked part time at the high school and is comfortable dealing with grief and loss.  She is leading a girl's group at the middle school.
Pyne is a member of the Picuris Pueblo and has worked in a variety of school and community programs.  Creative and skilled at collaboration—she is  providing team support to the schools served by clinician Beatrice Miera.  The two also lead a Friday therapeutic program.
Mondragon will provide the Gang Resistance is Powerful (GRIP) program at the middle school and work with groups concentrating on socialization skills.
Ranchos Elementary and Familia Y Mundo
Rafelita Trujillo, Husam Khwais, Maddie Montez, James Mondragon, and Heaven  Valdez are serving students during school hours and also support the Famila Y Mundo therapeutic after school program.
Trujillo is a native of Taos and is working on a bachelor's in social work from Highland University.  She is fluent in Spanish.
Khwais is a native of Jordan and speaks Arabic.  He is a recent graduate of Taos High School and was a member of the basketball team.  He is very involved in the community and will provide individual students with support during the day as well as work in FyM after school.
Montez is a social work intern from Highlands University and worked during the summer at the high school therapeutic group.  She was able to help students see each other as resources and a group of those students  will continue to come together and meet during this school year.
Mondragon has been with TBH for five years and has been the co-coordinator of the GRIP program.  He is skilled at working with oppositional and at-risk students and will also work with the Juvenile Probation Office to ensure compliance with treatment goals.
Valdez is a Taos native and worked in the FYM summer therapeutic program for the past three years.  She is strongly committed to "giving back" to her community and has been active as a coach for the Xtreme Cheerleaders team.
To access these services for yourself or a family member call us at 575-758-4297 and ask for an appointment for an initial assessment.  Up to 12 hours per week can be provided to clients who qualify. The service can be supportive to you in many different ways.  Please contact us!
TBH has the largest staff of credentialed and licensed behavioral health  professionals in northern New Mexico.  We can we reached at 575-758-4297 or 105 Bertha St. Taos, or www.taosbehavioralhealth.org
 Mary McPhail Gray is the board chair of TBH and can be reached at 575-779-3126 or mcphailconsulting@gmail.com