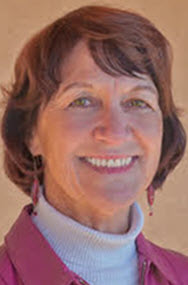 By Mary McPhail Gray
NVW Chair
The two-week break from December 27 to January 6 gave NonviolenceWorks youth clients an enriching opportunity for adventures in the community. A total of 18 youth participated in the Famila Y Mundo Winter camp at Ranchos Elementary School and the Nonviolence Center at NVW. In addition to therapeutic groups sessions and individual counseling, the curriculum was planned to provide some new experiences out in the community. 
It is not unusual that youth in behavioral health programs have not been introduced to community resources that they can access—often for no cost. This was a way for the NVW staff to support positive activities that could be repeated with friends or family support later.
The Nonviolence Center middle school students met the challenge of planning and preparing their own lunches. They planned all the menus, developed a budget and went shopping for supplies at Smith's and Cids. They learned some new cooking skills AND came in under budget. I saw their delight the day they were making blueberry bread.
Both settings went swimming and ice-skating at the Taos Youth and Family Center. With close supervision and teaching, students gained confidence in their skills and more familiarity with the Center's facilities.
A visit to Twirl allowed them to participate in a variety of crafts which resulted in some gift preparation for family and friends.
The groups also went to the Harwood Museum of Art to view current exhibits and to become familiar with the educational programs available.
One relaxed day found them wondering around the Plaza area with scheduled stops at art galleries. Another educational outing was to the Taos Public Library where the staff made certain all youth knew how to check out books and how the library is organized to help follow their interests.
Another creative day was spent at The Fire Place where they created their own designs and painted pottery. The last day of camp was a festive outing to the Mitchell Theatre for staff, youth and their families to enjoy a showing of the new movie "Sing."
In all of these activities, NonviolenceWorks depended on the welcoming participation of business owners and agency directors who care about supporting their community. We want to express our deep appreciation to them all and hope other community members let them know we all appreciate their community spirit.
We are particularly grateful to the administration and staff of Ranchos Elementary who welcomed the youth over the break and scheduled their necessary cleaning work around the hours when the youth were present.
NVW is now fully back with their usual schedule—the Nonviolence Center youth attend from 7:45 a.m. to 2:45 p.m. at the NVW offices and the Familia Y Mundo afterschool program runs from 3 p.m. to 5:30 at Ranchos Elementary.
We are aware of community needs that will increase as Valle del Sol implements their move out in April. NVW wants the community to know that we have capacity to accept more referrals—adults or youth.
NVW has the largest licensed and credentialed behavioral health staff in Northern New Mexico. Contact us for donations, referrals and questions at 575-578-4297 or www.nonviolenceworks.us
Mary McPhail Gray is the Board Chair of NVW and can be reached at 575-779-3126 or mcphailconsulting@gmail.com