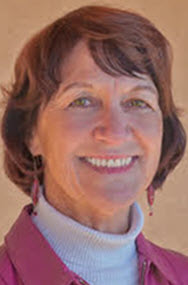 By Mary McPhail Gray
Board Chair
Taos is all about relationships.  A great example of that occurred in recent months when TBH CEO Simon Torrez was called by former Taos School District administrator—Catherine Durand about starting some agency service in Albuquerque.  Experienced in working collaboratively with TBH during her tenure here, Durand is now an administrator at  the charter school Cien Aguas.  She knew that we served students on site in the schools and was reminded of our service when a student enrolled in the Albuquerque school and had received services in Taos from TBH.
The CEO and the Board seriously considered the request and the TBH leadership team made a number of exploratory visits to Albuquerque.  It was clear that there was interest and support for this idea in a number of charter schools.  Behavioral Health services  in the Albuquerque district were sorely lacking and the Board approved a pilot effort to begin in one or two schools.   The pilot would study hiring, supervision, service coherence to TBH values, data entry quality and financial viability. 
In April, TBH hired Gabriela Tafoya-Torrez  as the first school clinician in the pilot.  A native and life-long resident of Albuquerque, Tafoya-Torrez  has long had a deep commitment of service to her home city.  During high school, she was a member of the student council which was active in volunteer community projects.  In college she was an active member of a Women's Self-Sufficiency Empowerment program.   In that program she helped create a safe place for women to work on their goals—a commitment she echoes in her work with high school youth.  "I always knew I wanted to make a difference in Albuquerque" states Tafoya-Torrez.
Tafoya-Torrez is a Licensed Mental Health Counselor with a Master's in Counseling from Southwestern College and a Bachelor's in Human Development and Family Relations from UNM.  She is deeply committed to ongoing learning to enhance her therapeutic skills.  Just now she is taking a weekend course in Neurobiology, and has completed special course work  in Trauma, Grief and Renewal, and Motivational Interviewing. All these contribute to her "Aha Moments" when she has a clear understanding of the reasons or meaning of behaviors.  She has always wanted to understand human behavior—its complexity and variations—an interest that led her to her career path.
Tafoya-Torrez spent 3 "whirlwind weeks" at Cien Aguas in May/June.  She found the faculty and administrators were deeply supportive of this service and identified a large need for individual and group counseling.  She is now spending the summer at TBH in Taos—learning our system of service, team culture  and data collection.  She is serving as a clinician in the Familia y Mundo Therapeutic Summer Camp, thus working with a support team and youth from 7-12.  As she returns to Albuquerque at school opening, she will be supervised by Eric Mares—the TBH Clinical Director.
In the meantime, another Charter School , Health Leadership approached TBH with an urgent request to start the model there.  Again, the teachers and administrators were very supportive, and we are now in the hiring process for a second position.  It is anticipated that the 2 employees of TBH will share the client load between the two pilot schools—according to their availability and matching clinician skills with presenting client needs.  Tafoya-Torrez confesses a great commitment to working with middle school and high school ages, especially those impacted by trauma.  "Even in positively-developing youth—there are so many significant things that are changing in these ages.  I like to be a part of creating safety and tools for them to be the best person they can be."  She is especially dedicated to making certain that her services her reflect cultural competency as part of building trust with clients and their families.
Admitting to being motivated by challenge, Tafoya-Torrez is delighted to be part of a new pilot.  "I know it will be challenging—I will be establishing the model,"  she states.  But she definitely feels up to it and she declares that her understanding of self-care makes all the difference in successfully meeting challenges.  She often says to her clients "You are worthy of this."  Saying it to herself also is a great strength.
Taos Behavioral Health has the largest credentialed and licensed behavioral health staff in northern New Mexico.  Reach us at 575-758-4297, at www.tasobehavioralhealth.org or at 105 Bertha Street in Taos.
Mary McPhail Gray is the Board Chair of TBH and can be reached at 575-559-3126 or mchpailconsulting@gmail.com.