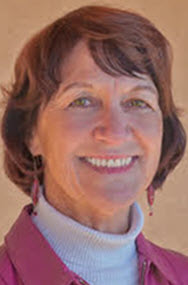 By Mary McPhail Gray
NVW Chair
As 2016 comes to an end, I reflect on how Nonviolence Works is deeply grateful to the community partners who collaborated with us to provide the services to 700 youth and 150 adult clients during the last 12 months. Our mission "To inspire, train and empower all people to lead lives of nonviolence" compels us to work with other community agencies and leaders who share our vision to support human growth and change.
NVW is privileged to have effective relationships with the Taos Municipal School System which provides access and joint planning for students who need additional support. Principal Robert Trujillo and staff at Taos High school have seen that we have access to space for individual and group counseling sessions and rapid referrals of students who are in crisis or highly stressed. Our availability and this partnership has enabled us to intervene with about 15 youth who were considering suicide after the last such youth tragedy occurred in Taos.
At the Middle School, Principal Alfred Cordova and his staff partnered with NVW in referrals and ongoing planning for the youth attending full time at our Nonviolence Center. They receive academic support and tutoring in the morning and individual and group counseling sessions in the afternoon with the goal of re-entering the mainstream educational system. NVW clinicians also see students at the middle school to reinforce emotional and social strengths and support academic success.
Dr. Gladys Herrera-Gurule and staff at Enos Elementary School partner with NVW to refer individual students for counseling and support. Principal Lourdes Cordova, principal at Ranchos Elementary School, supported our movement of the NVW afterschool program, Familia y Mundo to a spacious room in her school. The move facilitated the amount of time students could receive individual and group counseling, homework support and social and creative activities. FYM will continue to meet at the Ranchos Elementary School during the Familia Y Mundo Holiday session.
All of this school collaboration is based in a Memorandum of Agreement between NVW and TMS facilitated by Superintendent Dr. Lillian Torrez and Director of Exceptional Programs, Mr. Jim Ivanovich. These MOA's were approved by the Taos Board of Education, which recognized NVW with a Certificate of Appreciation at its November Board meeting.
In Questa, Superintendent Valerie Trujillo and staff have partnered in services that include the implementation of our Mentoring and Truancy Prevention Programs. These services are also supported with our collaboration with Chevron Mining's Outreach Services Office.
Our agency values their special relationship in support of services with William Romero and staff at the Juvenile Probation Office and Melissa Montoya and staff at the New Mexico Children Youth and Families office. Joint planning for families and youth occurs in these established trusted practices of communication.
I am also deeply grateful for the skill of our CEO, Simon Torrez, our lead clinician, Sadie Quintanilla and our dedicated staff. Our volunteer Board of Directors provides oversight and guidance for long term planning and fiscal management. Our Board includes individuals with a variety of professional experiences and length of residence in Taos. Board Members include: Larry Apodaca-Vice Chair, Richard Watkins- Secretary/Treasurer, Roger Archuleta, Sandra Bentley, Michael Burney, Lucie Hartley-Urquhart, Gail Hewlett, And Michael Martinez.
In this Holiday season, a time of giving, I deeply appreciate the gifts of shared commitment and energy provided in support of NVW's mission by all these partners.
NVW has the largest staff of licensed and credentialed behavioral health professionals in northern New Mexico. We can be reached at 575-758-4297 or www.nonviolenceworks.us
Mary McPhail Gray is the Board Chair of NVW and can be reached at 575-779-3126 or mcphailconsulting@gmail.com.