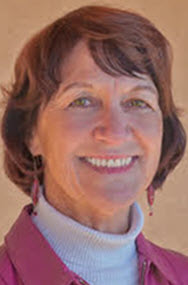 By Mary McPhail Gray
NVW Board Chair
This Saturday, April 1, Nonviolence Works is holding an intriguing treasure hunt—a garage sale with unique and useful items! 8:30 a.m. to 1 p.m. in the parking lot of NVW—1337 E. Gusdorf Road (behind southern Ace hardware).
All proceeds of the sale will go to enrich and enhance our programs for youth.  There are many needs for both the Familia y Mundo after-school and summer camp as well as the summer camp for middle school aged youth:
Fees to enable youth to participate in pottery classes
Payment for swimming at the Family and Youth Center
Art supplies for painting, drawing and paper-mâché
Additional food items beyond that provided by USDA foods (Growing students may have no other daily nutrition.)
Funds to create an incentive for participating youth to enjoy an afternoon at the movies
Equipment to support hiking and climbing outings
And now for the treasures! Board members and staff have contributed a wide variety of items—artistic, home decorative pieces, office equipment and supplies, recreational and business equipment etc.
Below are some descriptions, and here are photos of some of the items.
Hand Made Chinese wooden birdcage
Art deco vintage posters
Sea landscape painting
Brass mantel Xmas stocking hangers
7' Xmas tree
Child car seats
Framed, signed poster from first Taos Wine Fest
Large computer monitor
Women and children's clothing
Leather desk chair
Framed Aspen forest photograph
Commercial window steam cleaner
Set of 4 backed bar stools
Tent and camping equipment
Black frame and white linen Japanese lamp
Carpets
Children's books
Kitchen bowls/pans
Glassware
Antique mortar and pestle
Leather and wooden drum
Come by and see what treasures you might find and support the work of this vital organization.  Seventy percent of our work is with youth—investing in the next generation's families and citizens.
Every contribution you make is put to immediate use in our programs.  Thank you for your participation.
Nonviolence Works has the largest staff of behavioral health clinicians and social workers in northern New Mexico.  Contact us at 575-758-4297 or www.nonviolenceworks.us
Mary McPhail Gray is the board chair of NVW and can be reached at mcphailconsulting@gmai.com or 575-779-3126