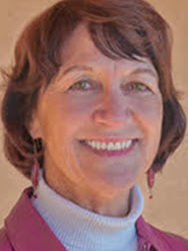 By Mary McPhail Gray
Board Chair
"We want it to provide a safe and calming  place for community members to relax and support their own healing" says Katia Torrelli Delgado, Licensed Marriage and Family Therapist and Director of the Family Center at TBH.  This new service is open every Monday from 5–6 p.m. in the TBH offices at 105 Bertha in Taos.
Torrelli Delgado is a clinician with a rich array of treatments she can use with youth, families and adults.  Trained in Seven Challenges, a harm-reduction model for adolescents and young adults,  she is also an Auricular Detoxification Specialist trained in a standardized treatment protocol by the national association.  She is deeply impressed with the power of Acudetox—as it is commonly called—to help people on their journey to healing—no matter what their goals.
Acudetox emerged out of the rich history of Chinese Medicine and was developed for community treatment by the professional staff at a methadone treatment center in New York.  Based on the acupuncture skills and research of Chinese neurosurgeon H.L. Wen, the protocol was developed for application in community behavioral health settings using a variety of individuals, e.g. , nurses, social workers, psychologists, counselors, and other health care providers.
While this treatment is a form of acupuncture, professionals in that field treat a great variety of ailments and almost exclusively one-on-one.  In its early applications, Acudetox was always adjunct to a variety of behavioral health services to treat addiction, stress, grief and loss, trauma, and disaster responses.  It also proved most powerful in group settings.
What happens in an Acudetox group?  Clients enter the room and settle comfortably in chairs. The certified clinician provides calming background music (or individuals can bring their own)  and quietly inserts needles in 5 points on both ears of each individual.  The points are identified from years of clinical work as providing pathways to activate the parasympathetic nervous system and three organs in particular: the lungs, the kidneys and the liver.
The parasympathetic system is that part of the nervous system which relaxes the body, slows the heart and other organs, and begins to help the brain re-train itself away from the fight or flight impulse of the sympathetic nervous system.  Clients who are struggling with addictions find that their stress is reduced, and they can then use other more positive coping skills.  The success with treatment of addictions also included the observations that other behavioral health issues were treated successfully. Many reported  deeper sleep patterns, lessened depression and anxiety, sharper mental focus, increased energy, and reduced body aches.
Over the last 30 years, Acudetox specialists have been recognized by 21 states.  New Mexico requires certification by the national organization and ongoing supervision.  Unique Acudetox treatments have been designed for use in military settings, in the aftermath of 9/11 trauma, and hurricanes Katrina and Rita.  There is now an Acupuncturists Without Borders group that uses the protocol to respond to disasters throughout the world.
Back to our group—the participants sit quietly listening to the music for 30-45 minutes, and then the needles are removed. There is no need to discuss what individuals may have as their goals—the experience is all non-verbal and supports mindfulness and meditative practices.  Respectful and non-intrusive, individuals who have participated thus far have reported lessened body pains and improved sleep.  The research suggests that individuals struggling with addiction see a lessening of their cravings in 6 to 8 sessions.
People coming to the clinic do not have to be TBH clients—though some already are and their clinician suggested they add this treatment to their experience.  There is no cost for the service—and Torrelli Delgado encourages interested community members to call and talk with her at 575-578-4297.   We believe it is a gift to the community to support your own journey—and you are in charge!
 TBH has the largest behavioral health staff in northern New Mexico. Contact us at 575-578-4297, www/taosbehavioralhealth.org or 105 Bertha.
 Mary McPhail Gray is the board chair of TBH and can be reached at mcphailconsulting@gmail.com or 575-779-3126.