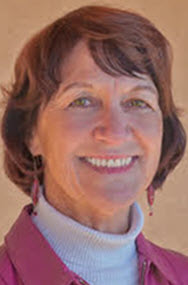 By Mary McPhail Gray
Board Chair
The most important variable in successful clinical work is a meaningful relationship between a client and the therapist.  The most successful therapists are often those with  rich varied  life experiences—giving them insights and comfortableness with a variety of human challenges.  An outstanding example of such a clinician is our "calm Dad" at TBH—David Martin.
"I am deeply impressed by the attachments that develop between youth and the staff  in our work at TBH" comments Martin.  "I think I provide a sense of safety to youth who have experienced  frightening and stressful events in their lives.   By  nature, I am calm and reliable, and I think the youth sense that."
Martin says that he knows he was fortunate to have a strong family foundation.  Even though his father was conservative and Germanic, he saw that Martin's vagabond spirit also included a deep sense of commitment and work ethic.  "Whatever I started—I gave it my all and wanted to learn everything to be successful at it" stated Martin.  His curiosity and interest in outdoor adventure led him to expedition leadership positions with the National Outdoor Leadership School (NOLES). NOLES was founded by a member of the 10th. Mountain Army Division who wanted to share the lessons of  the mountains and wilderness
with people who faced life challenges.  The expeditions included hiking, mountain climbing, backpacking, white water canoeing, teamwork and leadership skills and medical skills and spoke to Martin's love of the outdoors and belief in the power of the wilderness.  He learned more about the field of wilderness therapy and valued the fact that nature provides immediate feedback on decision making by individuals and teams.
Martin worked on his undergraduate degree off and on through the years as he  participated in the expeditions—where you are on 24/7, and then have a break.  He and his wife moved to Taos in 2005 and he  enjoyed hiking, fishing, canoeing,  and gardening between his expeditions.
For seven years, he was a senior field guide at Open Sky Wilderness Therapy Program in Durango, CO.  He comments that one of the rich experiences of that work was the inclusive curriculum.   Mindfulness, healthy nutrition, yoga and other therapeutic models were included in the wilderness activities.
Along the way, he completed a year's certificate training from the New Mexico Filmmakers Intensive in Santa Fe where he learned that he loved black and white photography and enjoyed film production.  In spite of his deep immersion in film, he decided that the culture of the film industry was not for him and realized that he wanted a Master's in Clinical Mental Health Counseling and finished that work at Adams State University.
As a master's intern, Martin worked at Tri-County in the ACT program and was hired full time after he graduated. When that agency closed, he was hired at TBH especially due to his deep experience in wilderness therapy and extensive work with teens. As TBH continues to explore a Residential Treatment Center or Residential Group Home with a strong wilderness emphasis, Martin is part of an experienced team that can implement those models.
Since joining TBH, Martin has worked as a clinician at the Cyber Magnate School and Taos High School in addition to the Familia y Mundo therapeutic after school program. This summer he is one of the lead group clinicians at the FyM summer camp.  The program includes plenty of outdoor activities where Martin's deep experience is invaluable.  Knowledgeable from work with ages from elementary school through adulthood, Martin is comfortable with change, challenge and attachments.  " I see the value of the  work we do, and I am fortunate to be a part of it."  We are delighted that Martin is part of our team!
TBH has the largest licensed and credentialed  behavioral health staff in northern New Mexico.
Mary McPhail Gray is the board chair of TBH and can be reached at 757-779-3126 or mcphailconsulting@gmail.com.